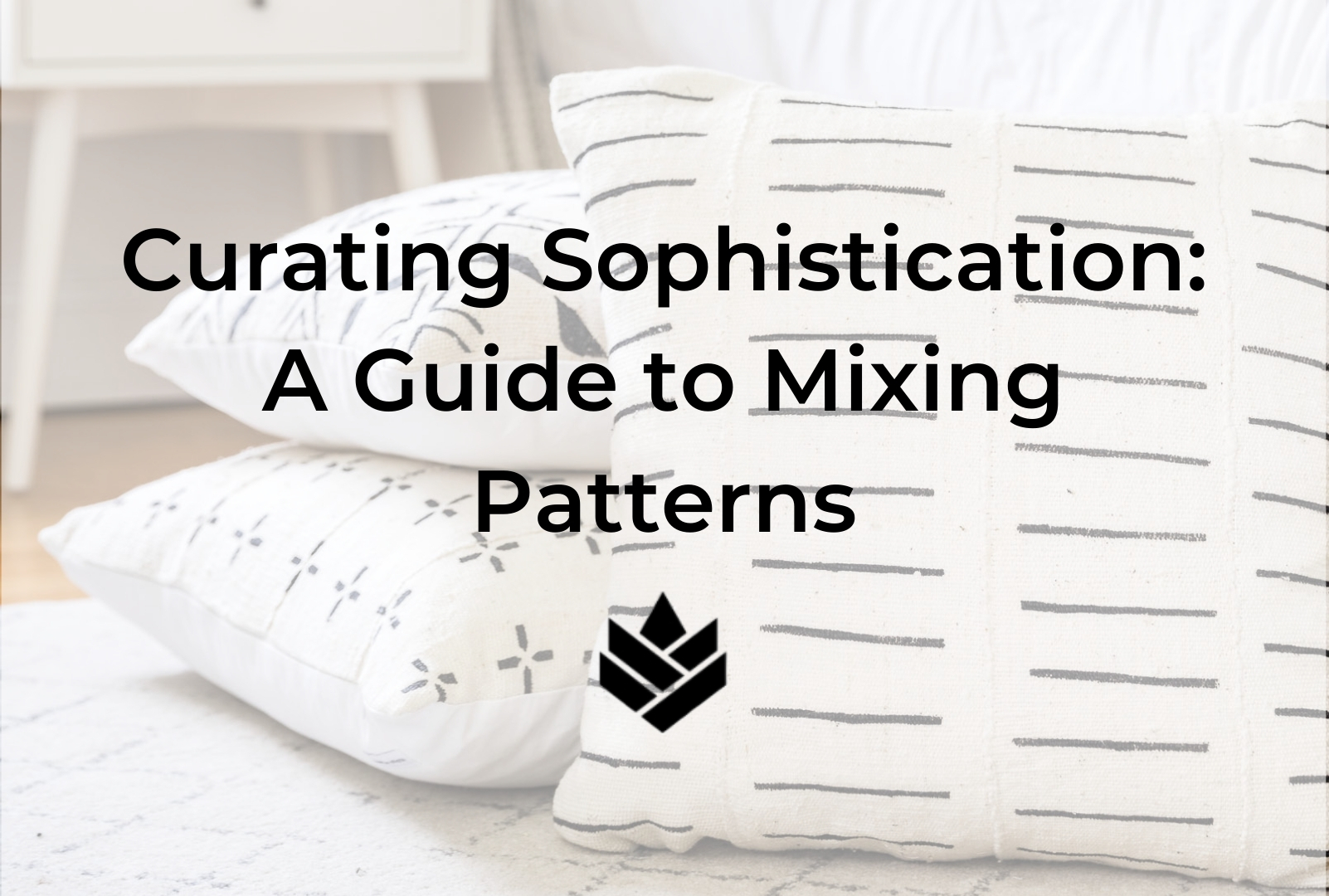 Mixing patterns may seem like a daunting task. When done well, the end result is a sophisticated and aesthetically pleasing space that showcases your unique style. When done wrong, spaces become overwhelming, scattered, and without a cohesive look. Despite the "risk," mixing patterns can be much easier than you think! Here are our three tips to consider when mixing patterns! 
1. Considering Colors
One of the best ways to avoid overloading your space with various patterns is to consider the colors in the design. Use colors in the same tonal family with a similar intensity. Jewel tones will mesh well with other jewel tones, but will likely clash with pastels. Utilizing the classic 60-30-10 rule of design can also aid in controlling your color pallet. 60 percent of your room is the main color, 30 percent is a secondary color, and 10 percent is an accent color.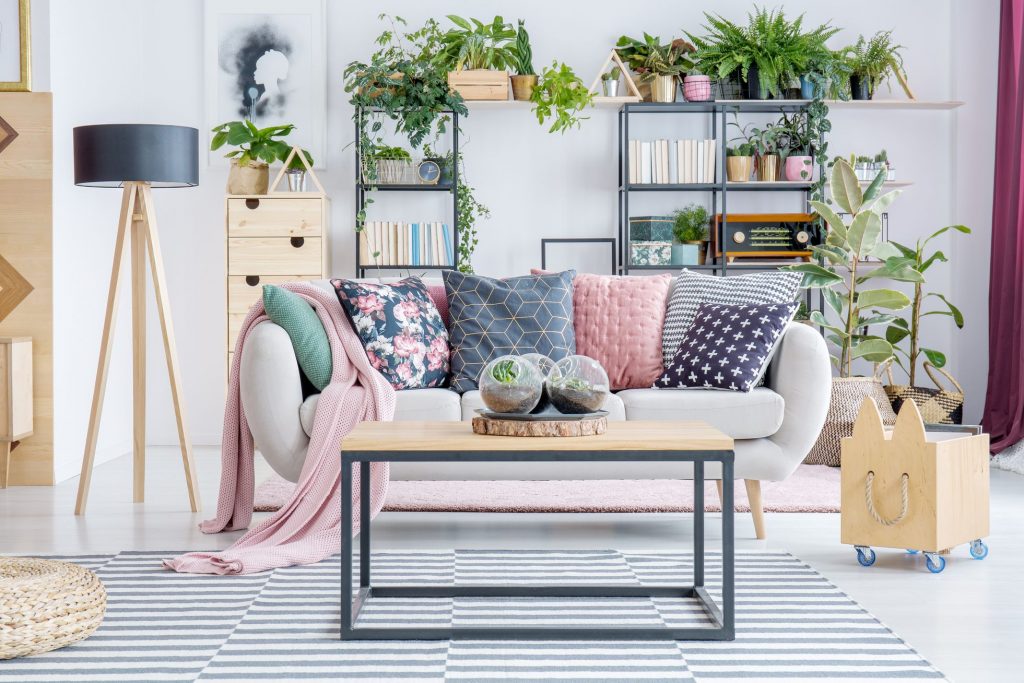 2. Varying Scale
In order to break up your patterns and prevent overstimulating your space, select patterns of varying scales. Utilize a mix of small, medium, and large patterns in order to create a harmonious balance and not overwhelm your space with too many busy pieces. 
When shopping online, figuring out the scale of a pattern can be tricky. Find the pattern repeat information for window treatments, wallpapers, and curtains, or a yardage ruler for fabrics.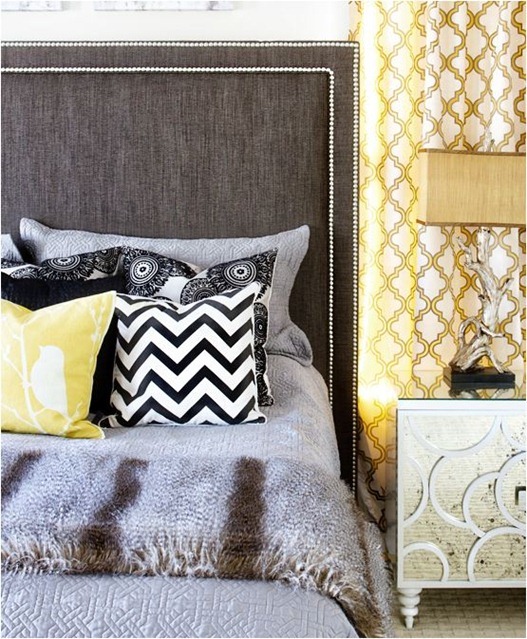 3. Enjoy Experimenting 
The most important "rule" of mixing patterns is to experiment! While playing around with different patterns and combinations can be fun, it runs the risk of making costly mistakes. Whenever possible, order samples of the patterns you are considering so you can see how patterns look along-side one another. For online shoppers, compiling photos of potential patterns into one document can also save on time and help you avoid any major clashes.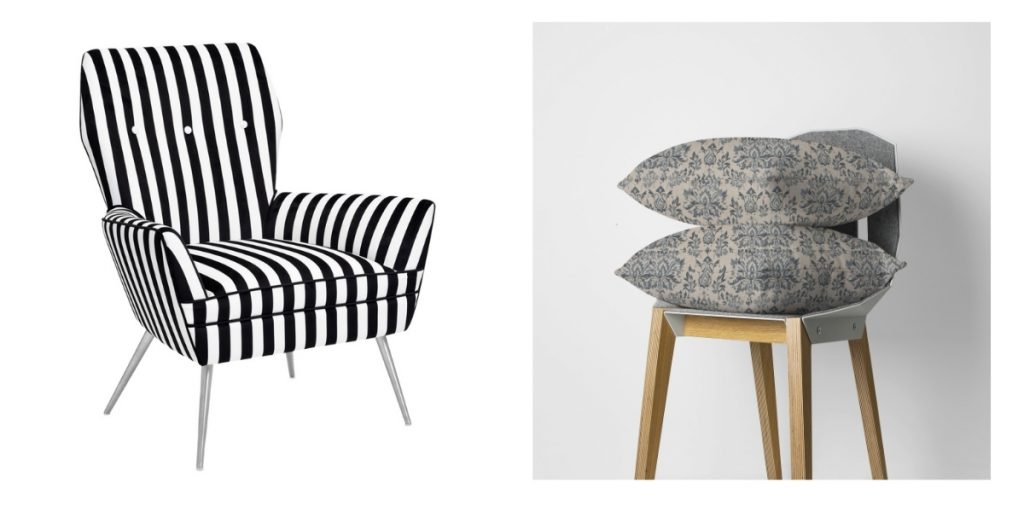 (Shayna Rose Interiors + Shayna Rose Interiors)
Fall in love with a pattern, but can't figure out how to match it? Find out if it's part of a collection! Fabrics and materials in a collection are designed to work well together, so you are sure to find a way to make your pattern fit. 
Need the perfect throw pillow to complete your pattern mixing look? Shayna Rose Interiors has brand new pillow collections available to make your design dreams come true! 
Like our content and want to see more? Follow us on Facebook and Instagram!