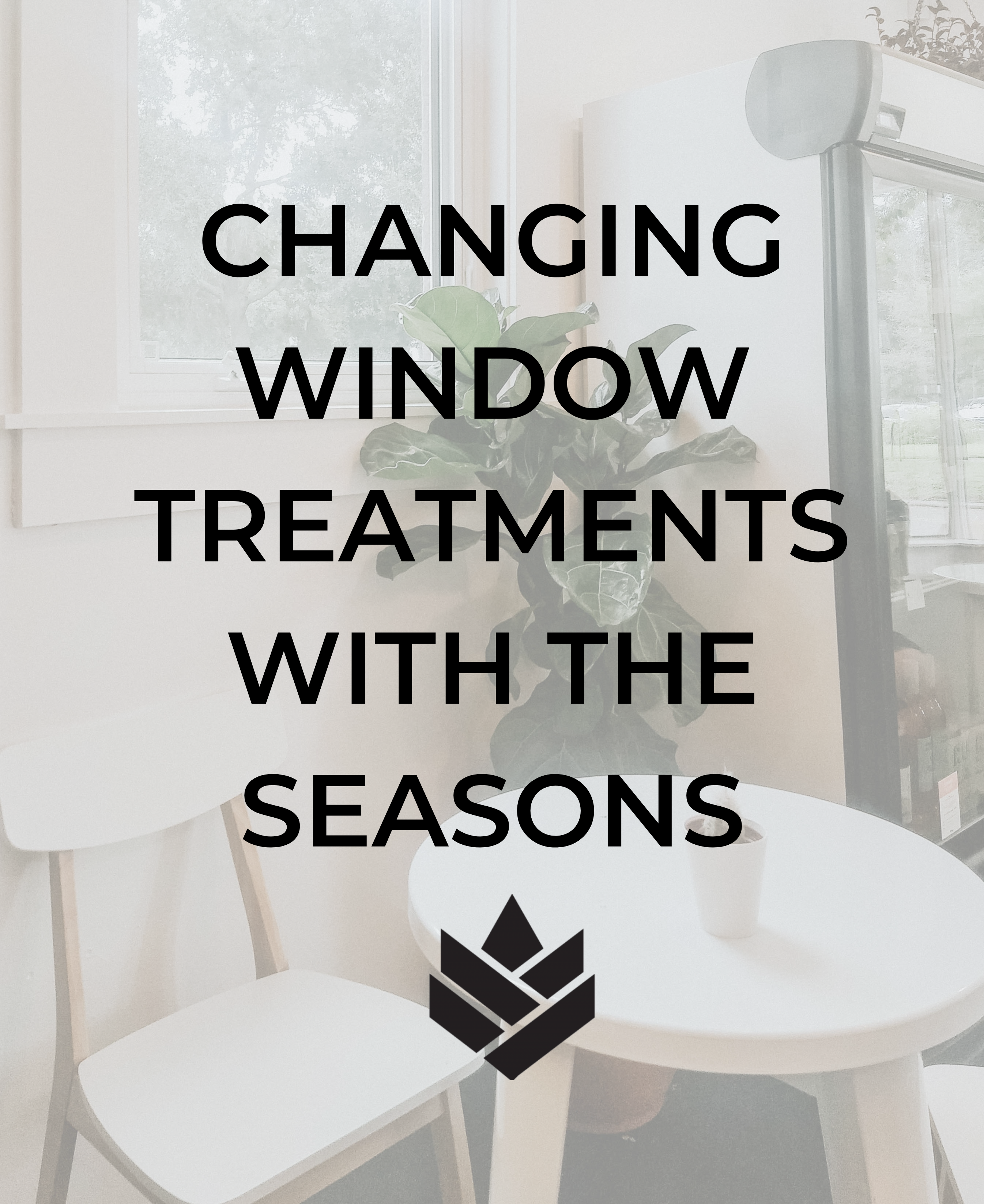 We're all ready to ditch the snow boots, bury our snow shovels, and put away our winter jackets as spring approaches. In just one short month spring will be here (Thank God!) and the slushy New York snow (that doesn't look too pretty now) will be melted and we'll finally see the sun! However, in the warmer months (by the time the 3rd heat wave hits New York) I am ready to brave the cold once again.  
Therefore, as the seasons change your window treatments should change with the seasons as well. Here are some ways you can spruce up your windows throughout the different seasons.
Spring Ahead of Your Window Decor
As spring approaches and ushers out the dull grey color of the winter season, many homeowners choose to update their window treatments accordingly! 
Lighter fabric drapes will help make your room feel brighter, and warmer as we welcome in the spring months. Also, having more vibrant colored drapes and curtains can bring more of the spring atmosphere into your space.
Let the spring breeze in with sheer cotton voile fabric drapes as we transition into these spring months. The sheerer the drape the more sunlight you can let into your room; and after the winter we've had we want all the sunlight we can get! If you want to add a pop of color to your window treatments nothing says "spring" like shades of pastel pinks, blues, and lavenders.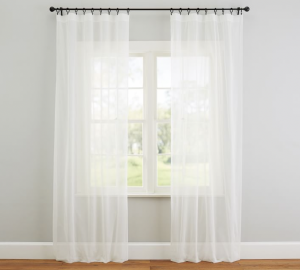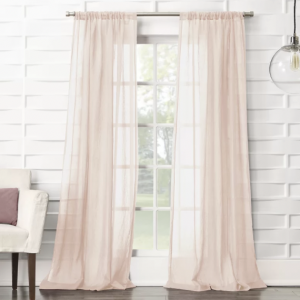 Summer Switch Up
In the dog days of summer, most of us are outside soaking up sun rays and enjoying a nice relaxing day at the beach. After a long day at the beach, the first place you venture to is a nice air-conditioned room. Therefore to keep the cool air in closed windows accompanied by thick drapes should do the trick. 
These thick drapes (specifically with an extra lining to blockout light) or curtains will block the hot rays from peeking through the window, as well. 
Another way we can block the summer rays is by using shades. Cellular Shades in particular block harmful UV rays from getting inside your home.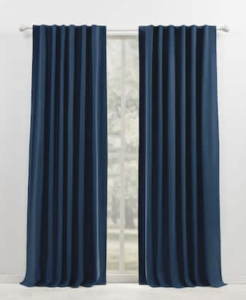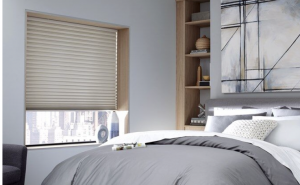 (Overstock + Blinds.com)
Fall into a New Window
For a fall-inspired window treatment, an autumnal color palette accompanied with a window valance is a great way to usher in this season. You can achieve this look by pairing browns, orange, and tanned colored curtains/drapes with complimentary colored valances is a good way to go. 
A tan and brown tone paired together can add some fall flair without overdoing it. Swag curtains are also a beneficial style investment if you're window frames aren't up to date – instead of remodeling how about you restyle!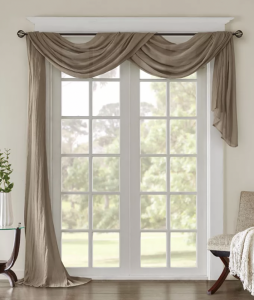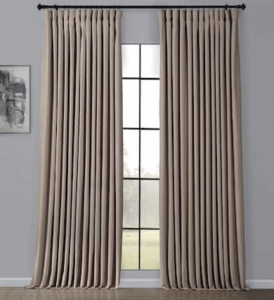 Windows for the Winter Months
As the cold approaches in the winter months keeping up to date on your window treatments is a must. Thick lined curtains are going to keep the cold out of your home while you cozy up with some hot cocoa!
Shades and blinds help shield us from the UV rays of summer, but they can also help insulate our home in the cold. Roller Shades are especially important in this field for they can block out the cold outside and keep the heat insulated in our homes.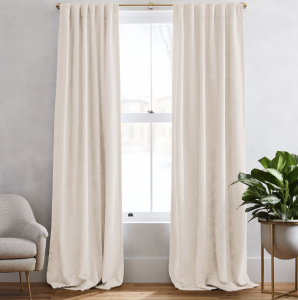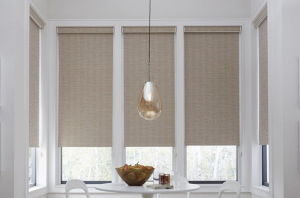 (west elm + Blinds.com)
Have a dream window treatment in mind? Contact us at Shayna Rose Interiors and we can make your dream come true!
Like our content and want to see more? Follow us on Facebook and Instagram!