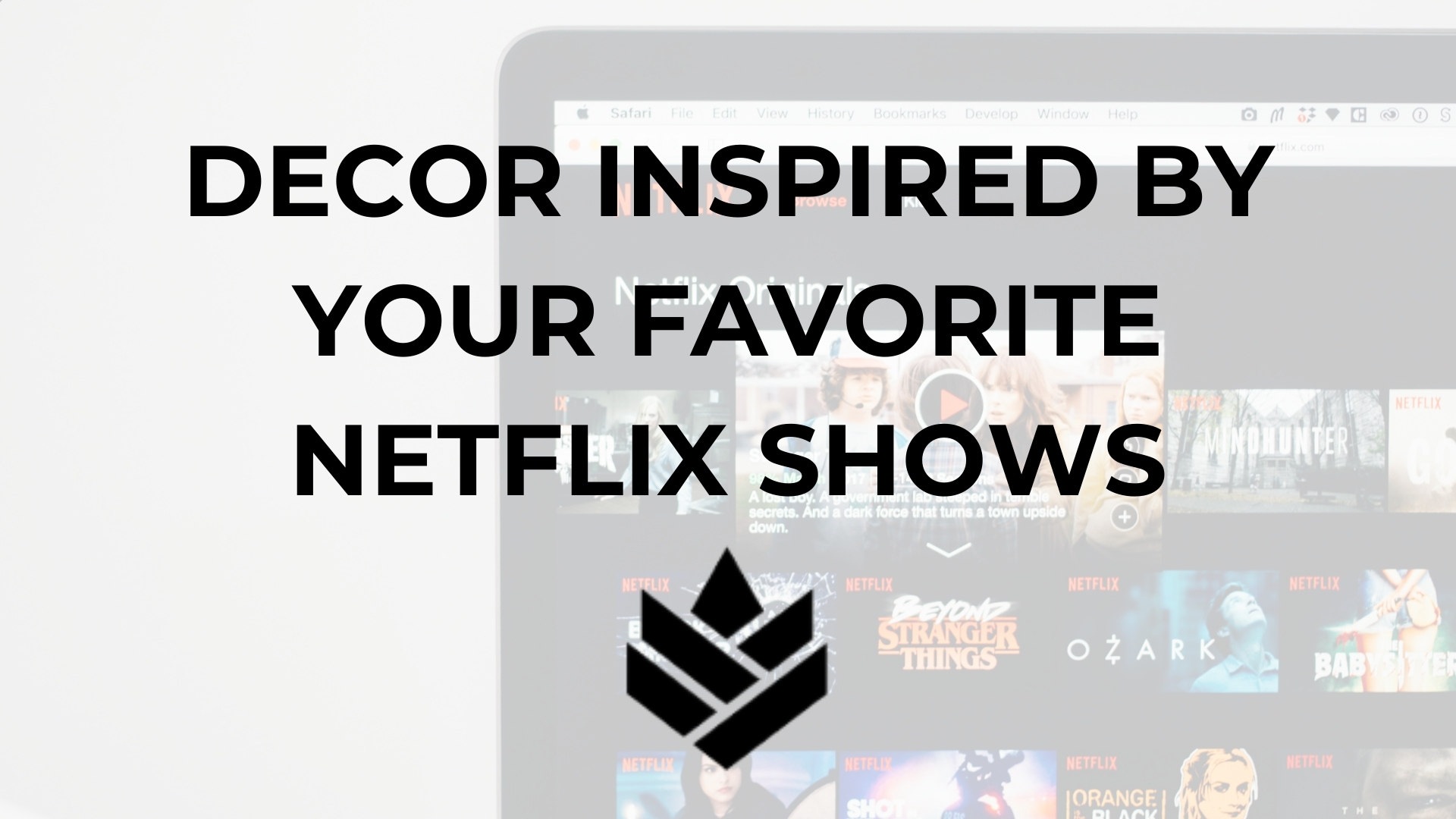 Binging shows in Netflix is not a new concept, but this past year has taken our Netflix obsession to the next level! We've allowed ourselves to venture back into the 1980s via Stranger Things, visit the coastal city of North Carolina in Outer Banks, and traveled to 1813 London in Bridgerton. Escaping reality, entering into these entertainment-filled settings, and meeting new personas took off some of the stress of this past year. It also left many wondering how they can obtain interior design inspired by their favorite Netflix shows. Here are some of our favorite interior design inspirations from the shows we can't stop binge-watching at Shayna Rose Interiors!
Decorate Like The Bridgertons
While Daphne Bridgerton was looking for a potential suitor, viewers couldn't help but awe at the beauty of the 1800s decor! Those looking to channel the regal aesthetic of Shonda Rhimes' regency pastel fantasy should first look to the brilliant colors of the show. The Bridgertons are known for their light color palettes. specifically light blues with a touch of royal champagne. For anyone fancying themselves as more of a Featherington, brighter, bolder colors such as limes, oranges and yellows will help you achieve the family look. 
The toned-down Bridgerton family color pallet is especially regal and complements the floral elements ushered in by the time period. Floral decor can seem challenging to style in a modern setting, but pairing it with neutral elements can help break up patterns. For instance, a royal floral bedspread can bring out the king or queen in all of us; but pairing it with neutral-colored pillows makes it more fitting for everyday living situations.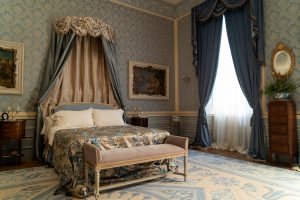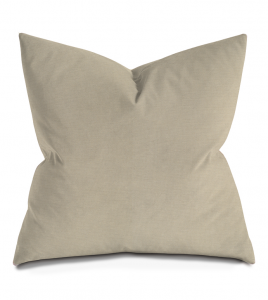 (Architectural Digest + Shayna Rose Interiors)
The Treasure of Home Decor
One of Netflix's most high-profile shows, Outer Banks, is a feel-good drama packed with adventure, treasure hunting, and the beach. Outer Banks brought out the inner "boho beach vibe" in everybody; so why not showcase it in your home! In a cold winter month like February, nothing says take me to the beach than reminiscing on photographs of such times.  Adding a sandy-colored rug accompanied by some elements of blue furniture such as an ottoman or stool will bring the color scheme of the warm sand, and relaxing ocean blues of the beach into your home.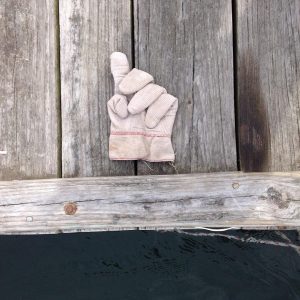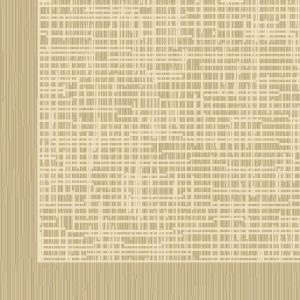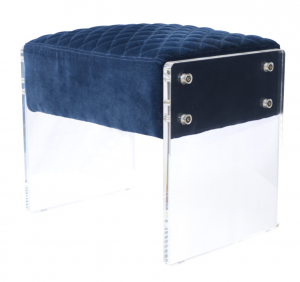 (Shayna Rose Interiors + Shayna Rose Interiors + Shayna Rose Interiors)
Throw it Back with Stranger Things
When Stranger Things isn't in the "upside-down," most of its design inspiration can be viewed as throwbacks taking place in the 1980s. Will Bryers' house in season one gave us major 1980s inspiration with the flowered wallpaper and wood-planked walls. Simple wooden furniture pieces stand out in the Bryers' home and Hoppers' cabin, as they complement the "oh so '80s" wood-planked walls we see a lot in this series.
Another key takeaway from the Hawkins, Indiana houses is the contrast of bright and dull colors; yellow is particularly a fan favorite in the Bryers' house for it pops off the screen in this visually desaturated series.  1980s home decor was known for mixing loud, bright patterns, creating charm by layering different textures and colors. Not sure where to start when it comes to pattern mixing? Check out our blog post, Curating Sophistication: A Guide to Mixing Patterns.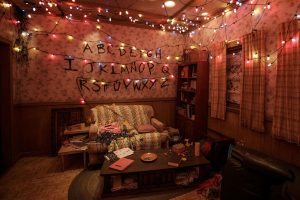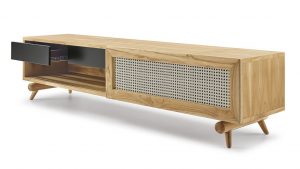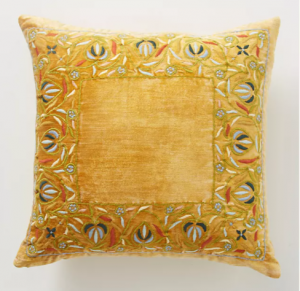 (MetroWest Daily News + Shayna Rose Interiors + Anthropologie)
Have a custom furniture piece in mind from your favorite television show? Contact us at Shayna Rose Interiors and we can make your dream come true!
Like our content and want to see more? Follow us on Facebook and Instagram!