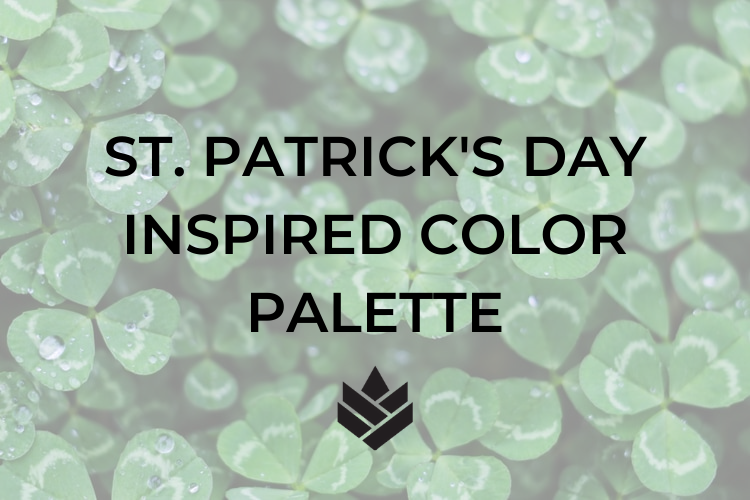 Now that March is in full swing, what better way to celebrate than using the color palette of St. Patrick's Day to inspire your household decor. If you don't happen to find a four-leaf clover or a leprechaun with a pot of gold at the end of a rainbow this St. Patrick's Day – don't worry! Luckily for you, we have decor items inspired by a St. Patrick's Day color palette that will make your guests green with envy when they visit!
Go for Gold
Whether it's a pot of gold, gold coins, or perhaps a gold chair this color can transform a space into many different directions.
Metallic gold often resembles a luxurious, opulent interior. Gold is often associated with wealth, glamour, and maybe even fame. Adding a metallic finish to this color gives it that extra luxurious-ness we're all looking for. 
If you're cautious about styling metallic gold, start with a simple pillow placed on a solid neutral couch. However, if you're looking for a metallic gold statement piece, gold furniture is the way to go. 
Gold can also take the route of a more subdued golden-yellow color scheme. This can bring out the more relaxed, bohemian vibe to a space. To highlight this hue of gold, add a carpet or accent rug featuring a complimentary golden shade.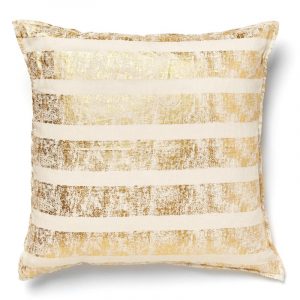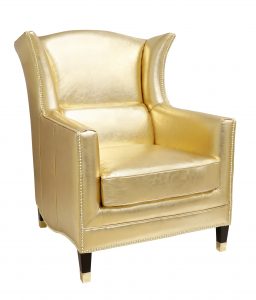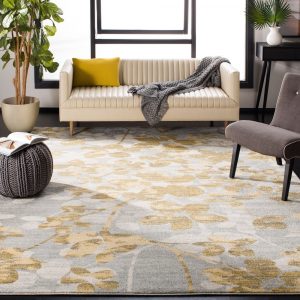 (Perigold + Shayna Rose Interiors + Overstock)
Go Green with Accent Walls
Green is a very versatile color that can be used in a vibrant way, or as a relaxing tone styled in an understated way. For a more vibrant accentuation of green, you may be inclined to go towards the limes, yellows, and light green tones. But for a more relaxed laid back approach moss greens and emerald greens create a classic, traditional use of the color.
A great way to use the color green is as an accent wall in a room. A bold green color is sure to make an impression on your guests. 
Another way to add accent colors to your space is through the use of pillows. Pillows are such a great way to spice up a room in a budget-friendly and low commitment way; if you want a "room refresh" just change the color and style of your pillows! At Shayna Rose Interiors, we offer our signature pillow inserts that allow you to change your pillows seasonally with new pillowcases!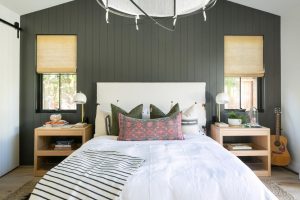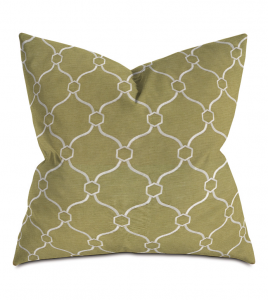 (HGTV + Shayna Rose Interiors)
The End of the Rainbow
At the end of a rainbow, there is always a pot of gold… and you'll feel like you hit the jackpot with some of these rainbow decor pieces!
Rainbows bring out the inner imaginative child in everyone, so why not showcase some fun in your home? Artwork that showcases multiple colors can emulate those vibrant pigments of a rainbow without overdoing it. These pieces of art can be helpful in tying a whole room together and accentuating certain colors. 
Pastel and muted rainbow techniques are also a very popular decor trend. These coloring techniques can be seen on furniture or wall decor and make for a fun, yet subdued rainbow look.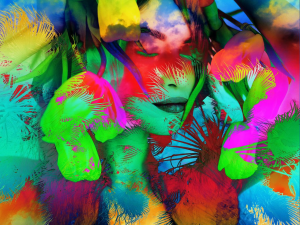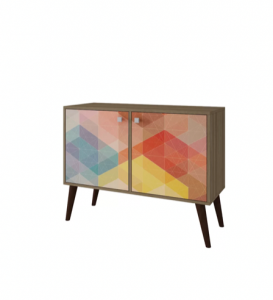 (Shayna Rose Interiors + AllModern)
Have a lucky custom piece in mind? Contact us at Shayna Rose Interiors!
Like our content and want to see more? Follow us on Facebook and Instagram!