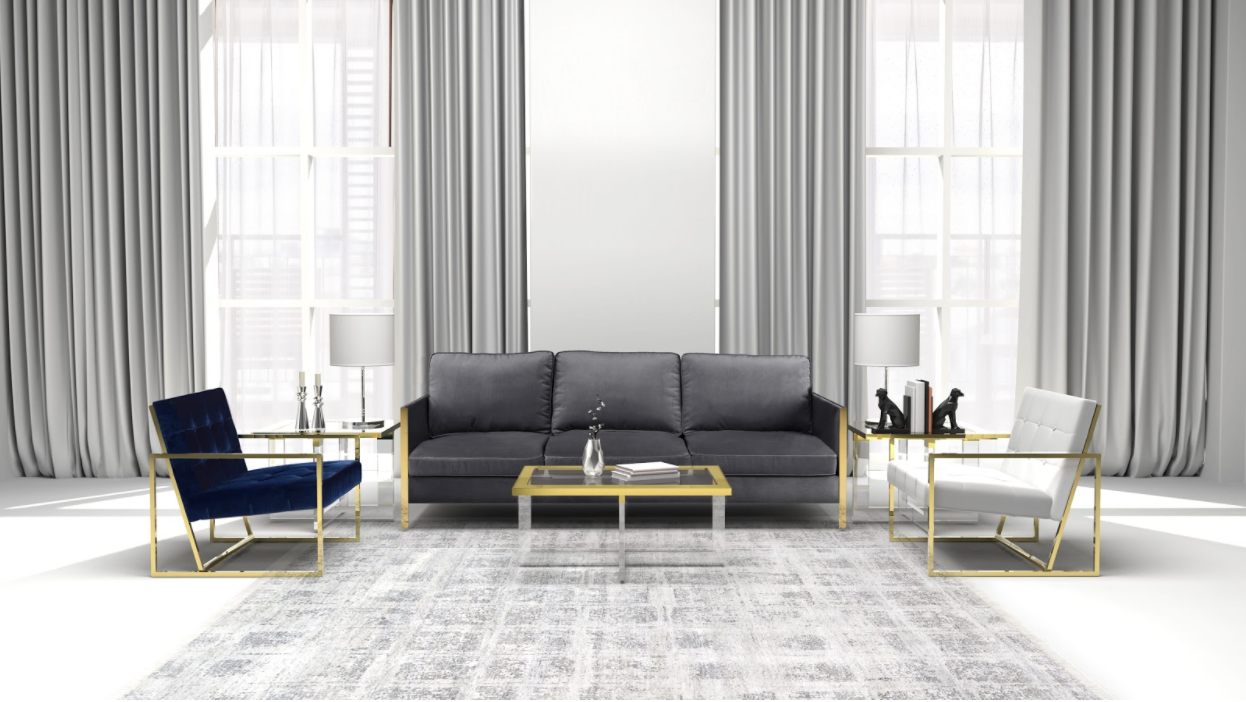 Coffee Table & Accent Table Tips for Interior Design
Bring new heights and lengths into your space by adding a coffee table or accent table to your interior design! 
The team at Shayna Rose Interiors is here to remind you that coffee tables and accent tables are not just a landing space for your mugs, remote controls, and books. Like any piece of quality furniture, the right table should tie your room together and bring out your unique style.  
Here are our interior design tips for choosing the right coffee or accent table:
1. Height
When it comes to tables, one size does not fit all spaces. When selecting a coffee table or accent table for your interior design, you should consider how it will fit in with the rest of your furnishings. You don't want a coffee table or accent table to be taller than your couch, or you'll find yourself struggling to reach your drink. Similarly, if your table is significantly shorter than your couch, you'll be hunching down and straining to get to your snacks. 
For an accent table, the height should be equal to the height of the arm of the seat it's next to, or just slightly shorter. This will allow you to easily dim your lamp or reach for your cup of morning coffee. 
For a coffee table, the same rule applies! For a comfortable fit in your room, choose a coffee table that is the same height as your sofa cushions – within 1-2 inches.
2. Shape
Square? Rectangular? Round? Oval? Don't know which shape to choose for your table? The shape you choose should not only be aesthetically pleasing and balance your existing furniture, it should also provide the most functionality and be tailored to your lifestyle and needs.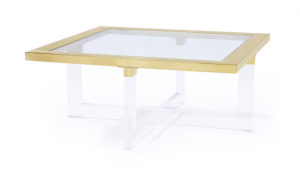 Square and rectangular tables are great in terms of functionality, as they provide more space for you to put stuff on. However, in some spaces they can be awkward to navigate around. Additionally, if you have small children, sharp corners can be dangerous!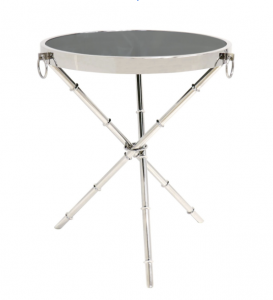 Round and oval tables are great for spaces with a lot of large, boxy pieces. The Vicenza Side Table has a soft and delicate silhouette that will gracefully compliment a looming sectional sofa. The curves from round or oval tables will create a more visual appeal and add balance next to a rectangular couch.
3. Material
Choosing the right style and material for your coffee table or accent table will ultimately depend on your lifestyle and the aesthetic of the space.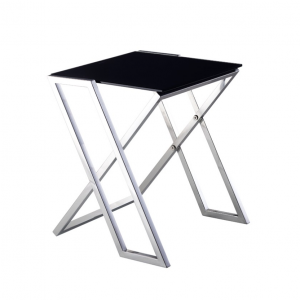 If you plan to add a table to a high-traffic area in your home, we recommend going for something that is durable – such as lacquer, tempered glass, and iron pieces that can easily be cleaned. The Pasargad Glass & Steel End Table provides functionality and gives a modern, sophisticated edge. With a tempered glass top and stainless steel frame, this is a solid option for any room that sees a lot of action. It's solid, compact, and easy to clean.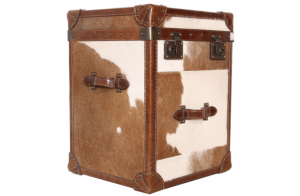 If you're shopping for a table in a less frequently used area of the home, your material options are endless. Marble? Cowhide? Wood? Go for it! Just remember to take height and shape into consideration. This Paris Club Side Table made from cowhide and leather pairs well with elements of rustic or modern decor. This unique accent table will add style and storage (who doesn't love extra storage?) to any space! 
Did you know that at Shayna Rose Interiors, we can create a custom piece just for you?

Contact us today and let us know how we can make your design dreams come true!