At Shayna Rose Interiors, we pride ourselves in custom window treatments! Window treatments are one of Shayna Rose's specialties – and she's helped tons of home owners (and other interior designers!) achieve their window treatment dreams. One element of window treatments that people often overlook? Custom cornices!
Done well, cornices will take your window treatments from "eh" to "ahh!"
Here's everything you need to know before beginning a custom cornice design with Shayna Rose Interiors: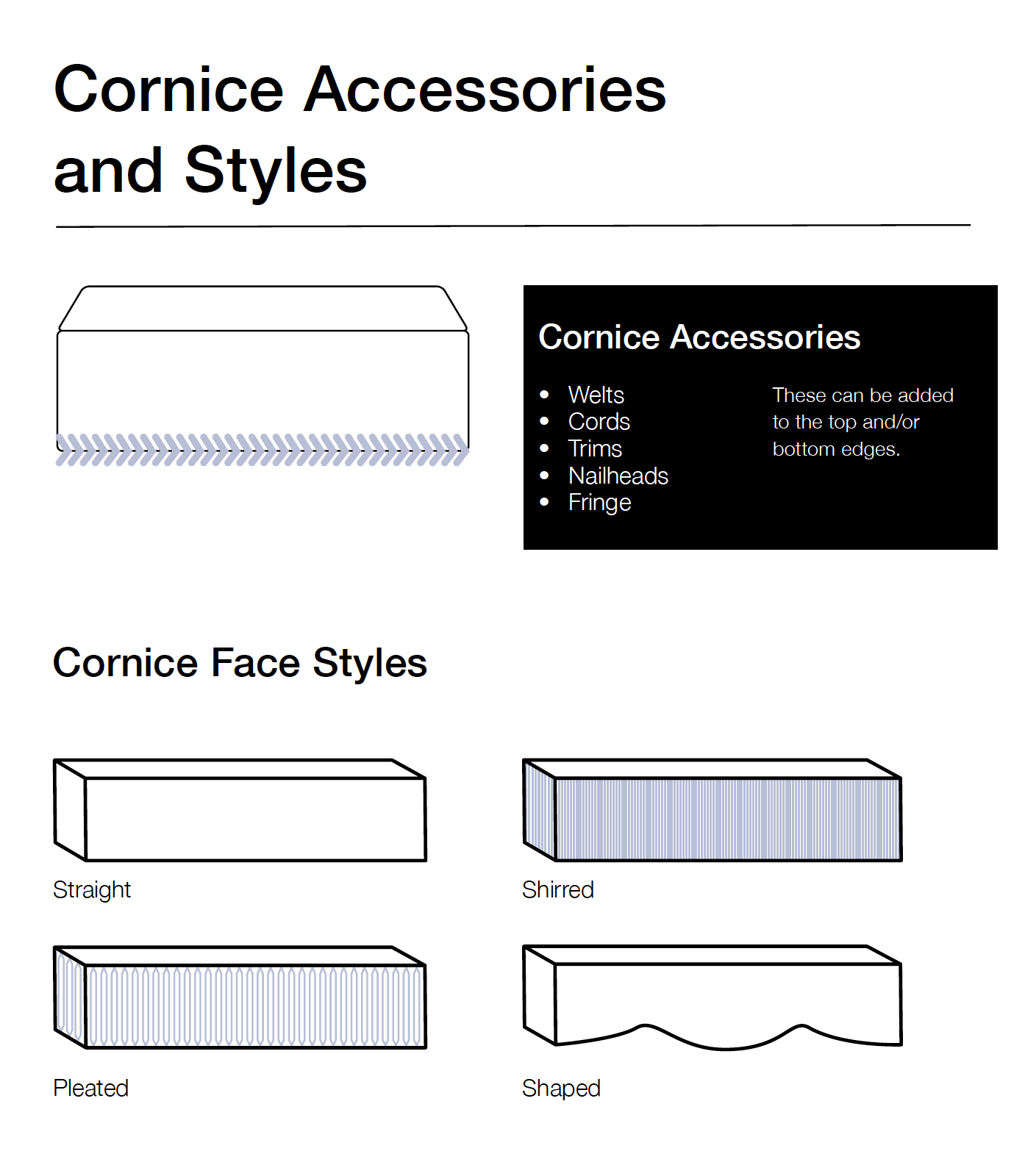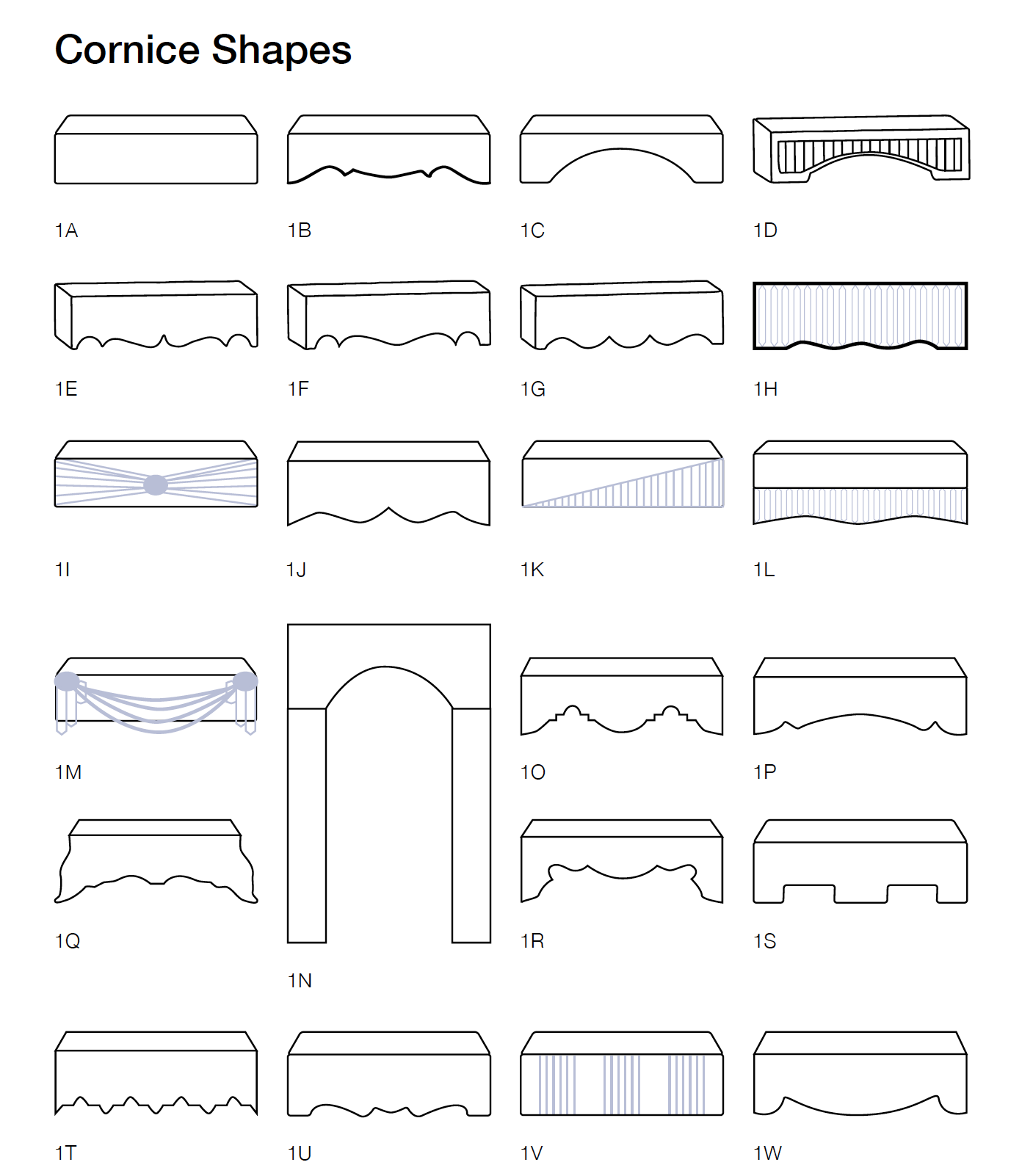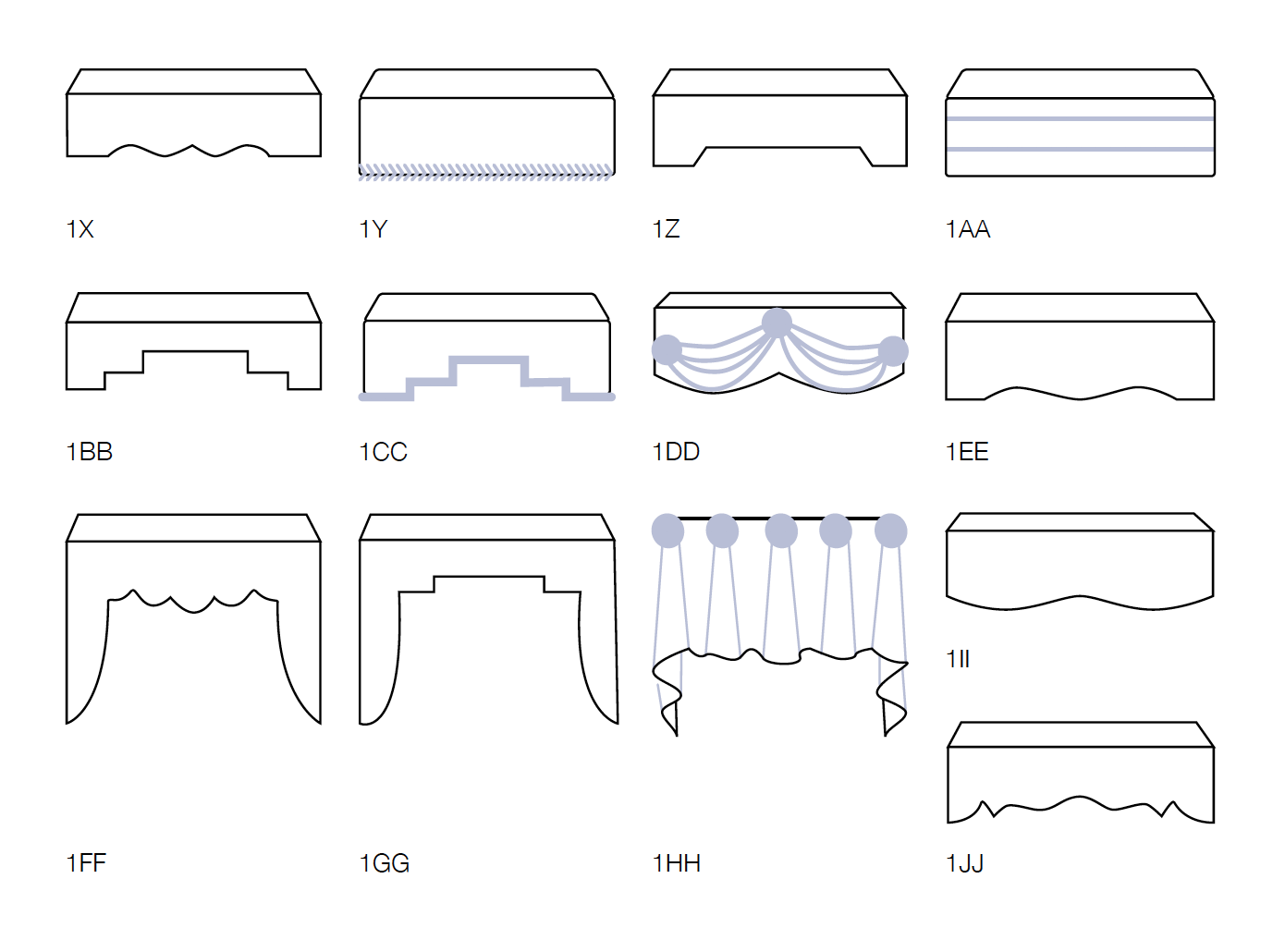 As you can see, there are tons of fun options you can explore when you design custom cornices. However, no matter what kind of cornices you desire for your home, there are a few key pieces of information we'll need to know for your order: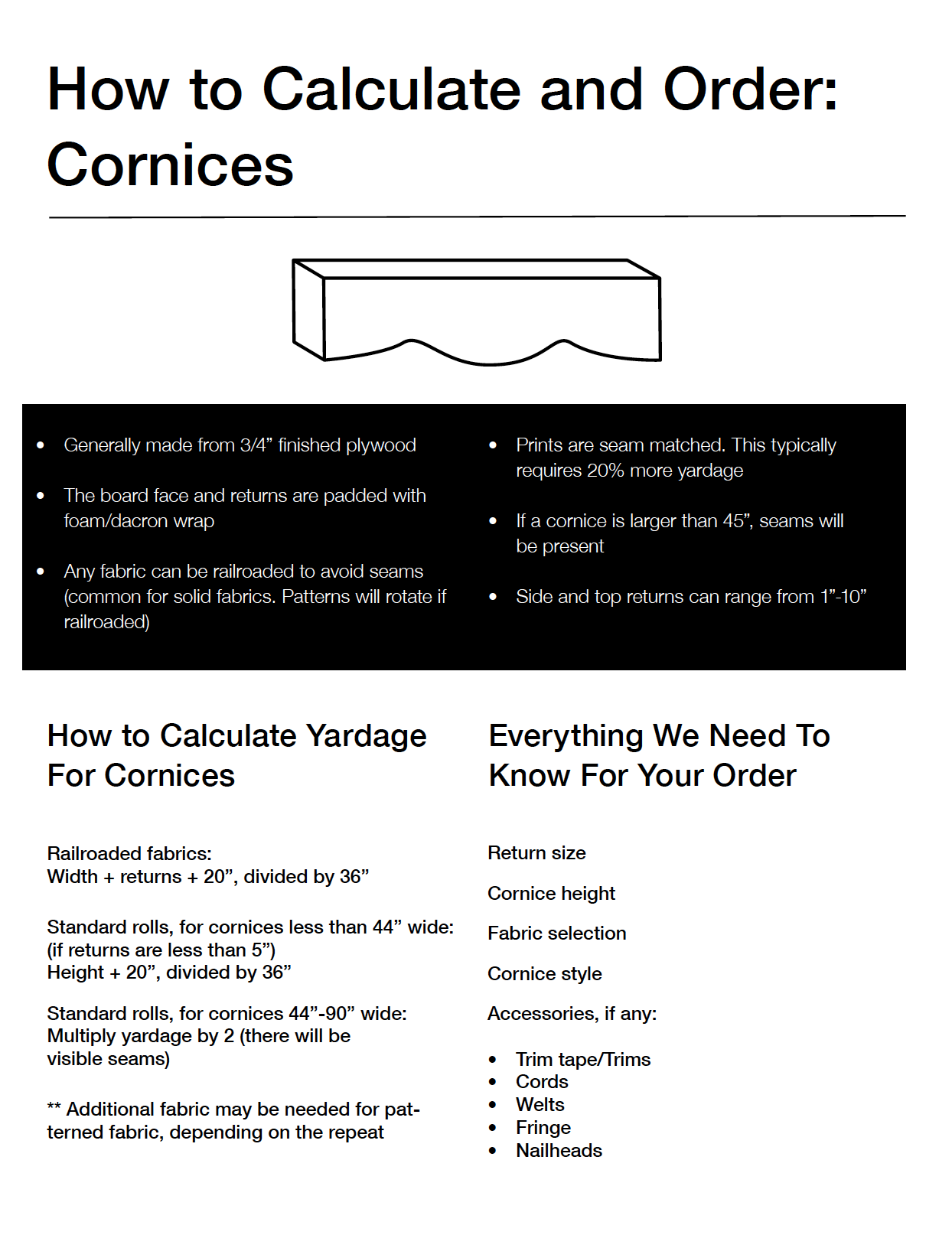 And there you have it! You're ready to start designing your custom cornice with Shayna Rose Interiors.
Still have questions? That's what we're here for! Contact us today.
In the trade? Earn up to 50% OFF custom cornices!
Simply join our new community for interior designers: www.4Dbiz.com