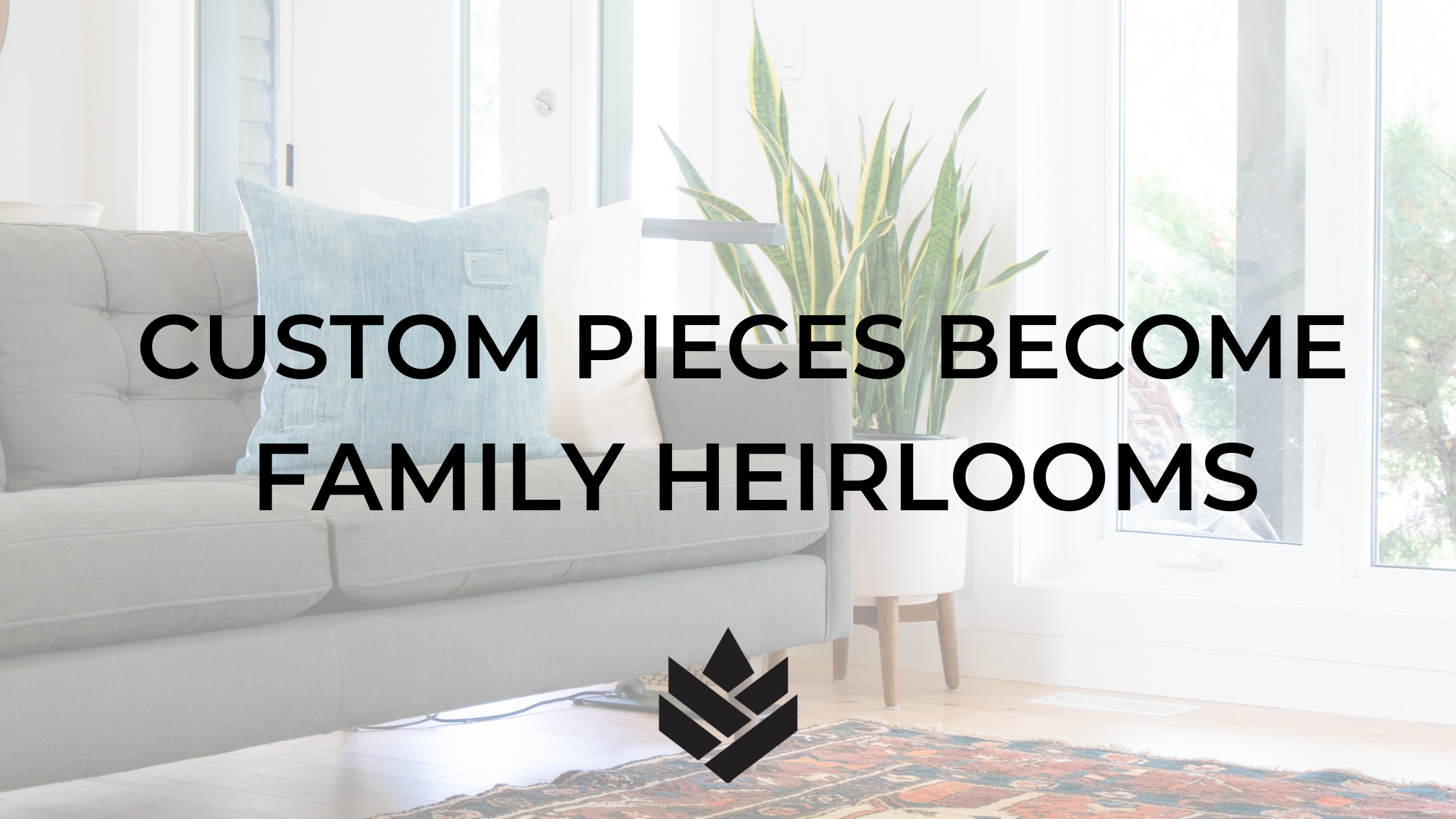 Nothing is more special to a family than family heirlooms that can be passed down from generation to generation. A great quality, one of a kind custom furniture piece is such a special thing to design with your clients. You could be the designer that holds a special place in your client's life for years to come.
Custom pieces will be timeless – even ten, fifteen, twenty years from now they can be updated to reflect interior design trends. The craftsmanship of a Shayna Rose Interiors custom furniture pieces ensure that they can withstand the test of time when passed down throughout generations.
Here are some ideas of why a Shayna Rose Interiors' one of a kind piece is something your client will be sure to love…and every time they see it they'll think of their rockstar interior designer!
Lifetime Quality
Getting a custom made product means you can allocate the budget for different elements of a furniture piece – and decide where to splurge for quality. 
For example, if you would like a high quality chair that will last for decades, we will recommend creating the frame out of a high-quality (more expensive) wood. Then, we can work with you to design less expensive cushions (which will probably be replaced throughout the years as design trends change). 
These pieces of furniture should be constructed with solid wood such as oak and mahogany. You should advise clients to steer clear of other materials such as laminated materials or plastics. They do not last as long as sturdy, solid wood.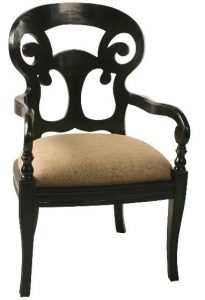 Can Heirloom Furniture Withstand Trends?
If you're thinking this same question…the answer is absolutely they can! There are so many ways to alter furniture to ensure they become timeless.
As previously mentioned furniture created with oak, mahogany, and other solid woods last a long time. Due to their durability these elegant pieces rarely lose their appeal. 
However, as the amazing designer you are, some tips and tricks you could recommend to your clients is using simple design elements to enhance these pieces for each coming design fad. For instance, adding a simple throw pillow to a couch or chair is an exceptional way to tie your client's room together. 
Shayna Rose Interiors' Signature Pillow Collection is a perfect fit for heirloom furniture because our pillows come equipped with 50% down inserts allowing clients to seamlessly switch pillow covers. For more information on our Signature Pillow Collection be sure to check out our  blog post, "All About The Shayna Rose Interiors Signature Throw Pillows."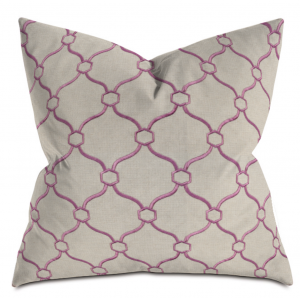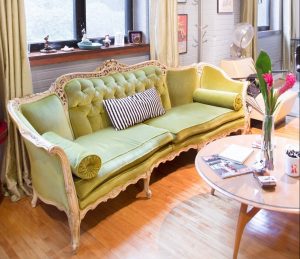 (Shayna Rose Interiors + Pinterest)
Reupholster a Well-Loved Piece
If there is already a special piece of furniture within your client's family that seems a little outdated, reupholstering is a great way to keep that furniture piece looking new and fresh. 
Choosing the new fabrics that can transform this piece of furniture is where the fun begins. While style is very important in this process so is functionality and durability ensuring this newly reupholstered piece lasts. 
Finding a fabric with a high rub test rating for these pieces such as a sitting room sofa or chair is important because clients will use these furniture pieces the most. 
Another stylistic feature to keep in mind when reupholstering is the trim of these pieces. Some trim include piping, fringe, flat braid, and more! 
Did you know? As a member of our sister site, 4dbiz.com, you can receive free samples for all of your design projects?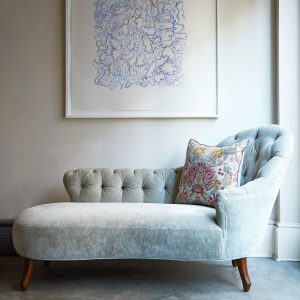 Want to create a dream furniture piece your clients will cherish forever? Contact us at Shayna Rose Interiors for custom ordering and consultation!