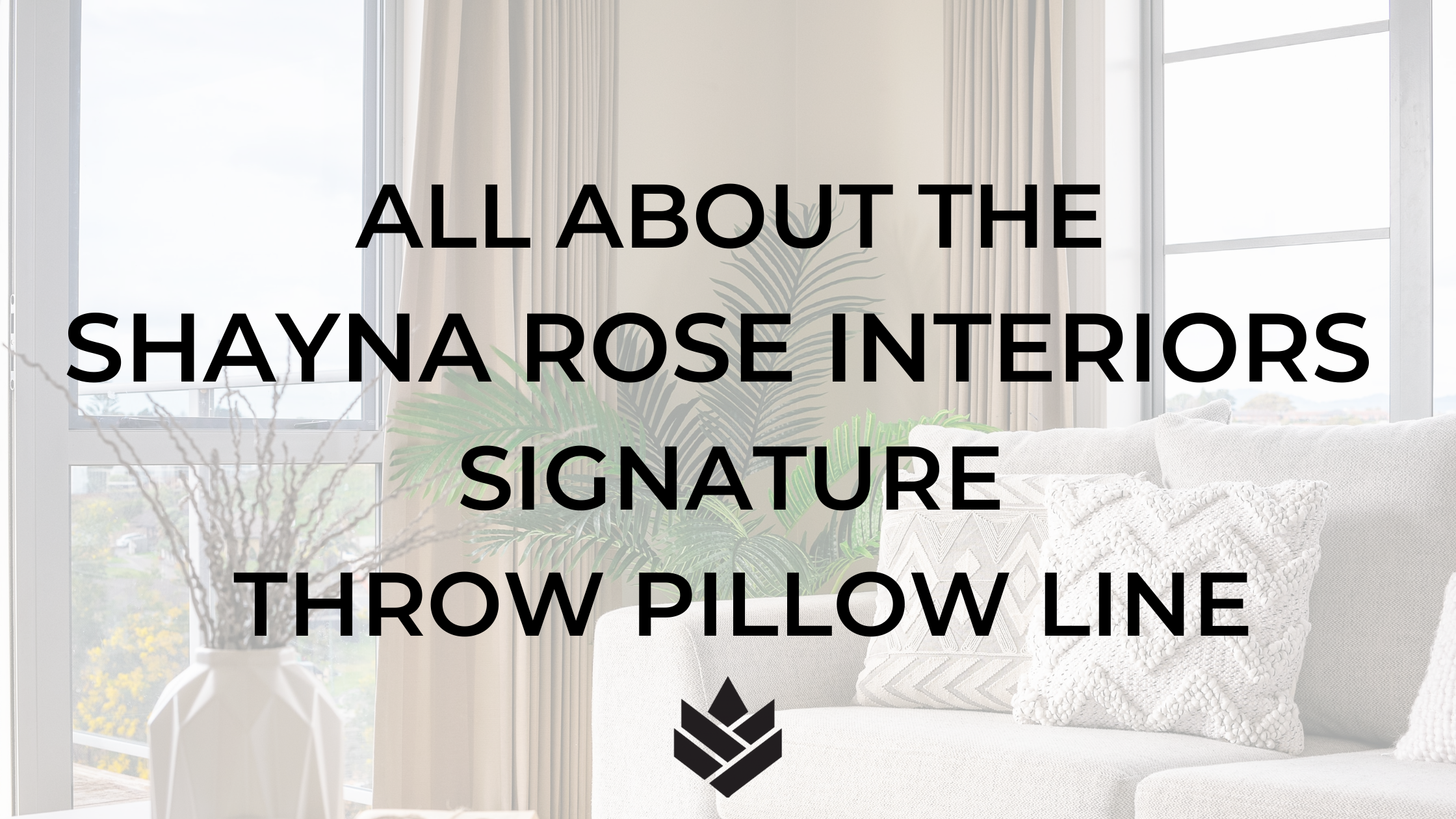 Who doesn't love throw pillows?
Throw pillows can transform any room, provide comfort, and are a big component in the way we style our spaces.
They are a budget-friendly technique we can use to revamp or restyle any space. Instead of spending your budget on large remodeling projects, a few quality throw pillows will give your space an instant, affordable face lift.
Have a chair that needs something extra? Does your sofa need some sprucing up? Here's some insight into why Shayna Rose Interiors Signature Throw Pillows are the right choice for your home!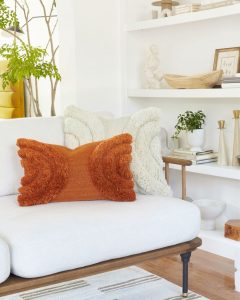 The Inside Matters
At Shayna Rose Interiors we want to provide you with quality products that last. Everyone deserves to have a stylish home, no matter the price point!
With pillows, the quality of the insert will determine the aesthetic, comfort, and durability of your pillow. Purchasing a good quality pillow insert will not only provide comfort to your throw pillows, but will allow you to bring versatility into your home with different pillow case options.
Our signature pillows come with a 50% feather down insert, providing comfort and style to your home decor. These hypoallergenic pillow inserts are relatively low-maintenance – just fluff, chop, and go! 
The quality of your pillow insert can be seen in the "chop" of throw pillows. This adds neatness and luxury to your sofa. 
For more information on pillow inserts check out our blog post, A Simple Guide to Throw Pillow Inserts.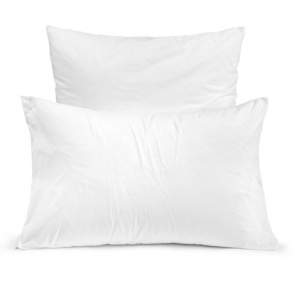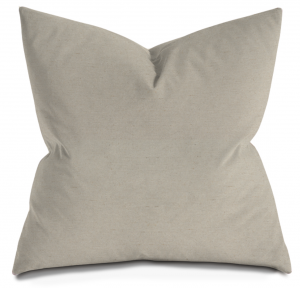 (Shayna Rose Interiors + Shayna Rose Interiors)
Pillow Construction
Good quality comes with precision in its craftsmanship, and at Shayna Rose Interiors we want to give our customers just that. 
Our 20'' x 20'' decorative throw pillows come in a variety of microfiber solids and prints, constructed with 100% woven polyester. We only want you to worry about the comfort of yourself and your guests. Therefore these decorative pillows have very minimal care to them. Only spot cleaning is necessary to keep your throw pillows intact.
Our pillows also come equipped with a hidden zipper for easy care and updating. Have two styles you want to try? No problem, easily remove the 50% feather down pillow insert to transform your throw pillow into a new color or pattern.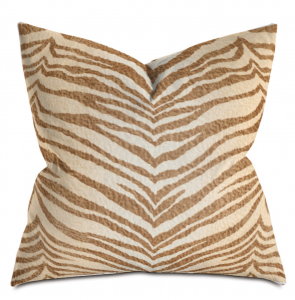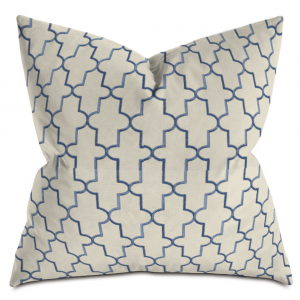 (Shayna Rose Interiors + Shayna Rose Interiors)
Let's Style with Throw Pillows!
The most fun part of experimenting with throw pillows is styling them! Mixing throw pillows' patterns and prints without the financial or spacial commitment of a piece of furniture allows for us to go outside our comfort zone in design. 
Pairing a solid colored couch or chair with an animal printed throw pillow tells your guests you have an exceptional sense of style and love to take risks in interior design.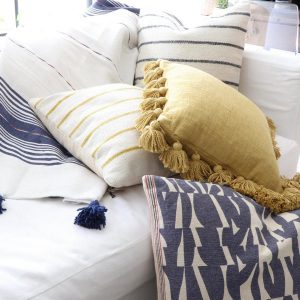 Explore New Signature Throw Pillows at Shayna Rose Interiors  
We have pillows for every style of home and space. If animal print is your style no problem! Shayna Rose Interiors has bobcat, tiger, and jaguar printed throw pillows that will make all your guests jealous at how you style these fun prints! 
If animal print isn't your thing, our embroidered collection brings traditional and classic style to any home. Our embroidered collection comes in many colors ranging from neutrals to bright colors such as blue and yellow.
If you want a simplistic throw pillow choice that is a solid color we have that as well. Solid colored pillows pair exceptionally well with a fun color sofa or can be used to break up the color scheme of a particular room.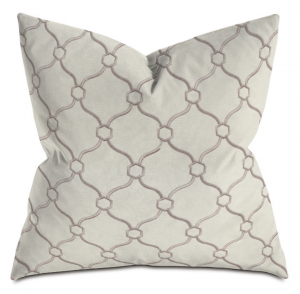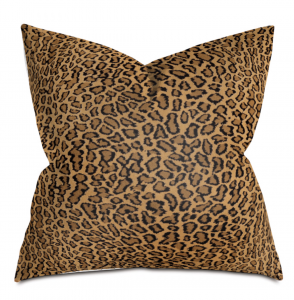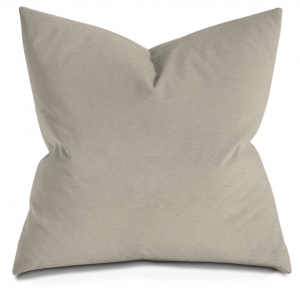 (Shayna Rose Interiors + Shayna Rose Interiors + Shayna Rose Interiors)
Dreaming about a custom throw pillow? Have a fabric you wish came in a throw pillow? No problem! Contact us at Shayna Rose Interiors and we can make your custom throw pillow dreams come true!