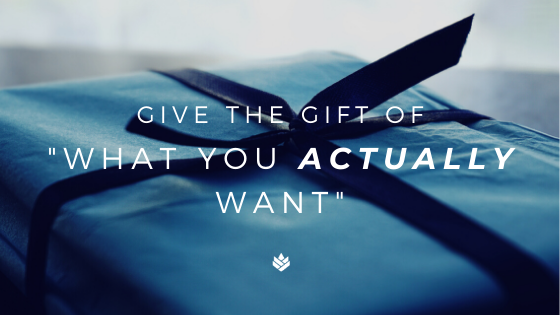 Okay, Gentlemen. The pressure is on. We're getting to that time in December when you start walking into a store and just picking something, anything that you think your significant other might like. We know your pain – so we've done something about it this year.
Introducing the Shayna Rose Interiors gift certificate & holiday gift box!
(a.k.a. your life-saving solution this holiday season)
Giving a gift certificate and holiday gift box from SRI is like saying, "Here, honey. You deserve to have what you actually want, instead of whatever random thing I would've bought you from the store."
Here's how it works: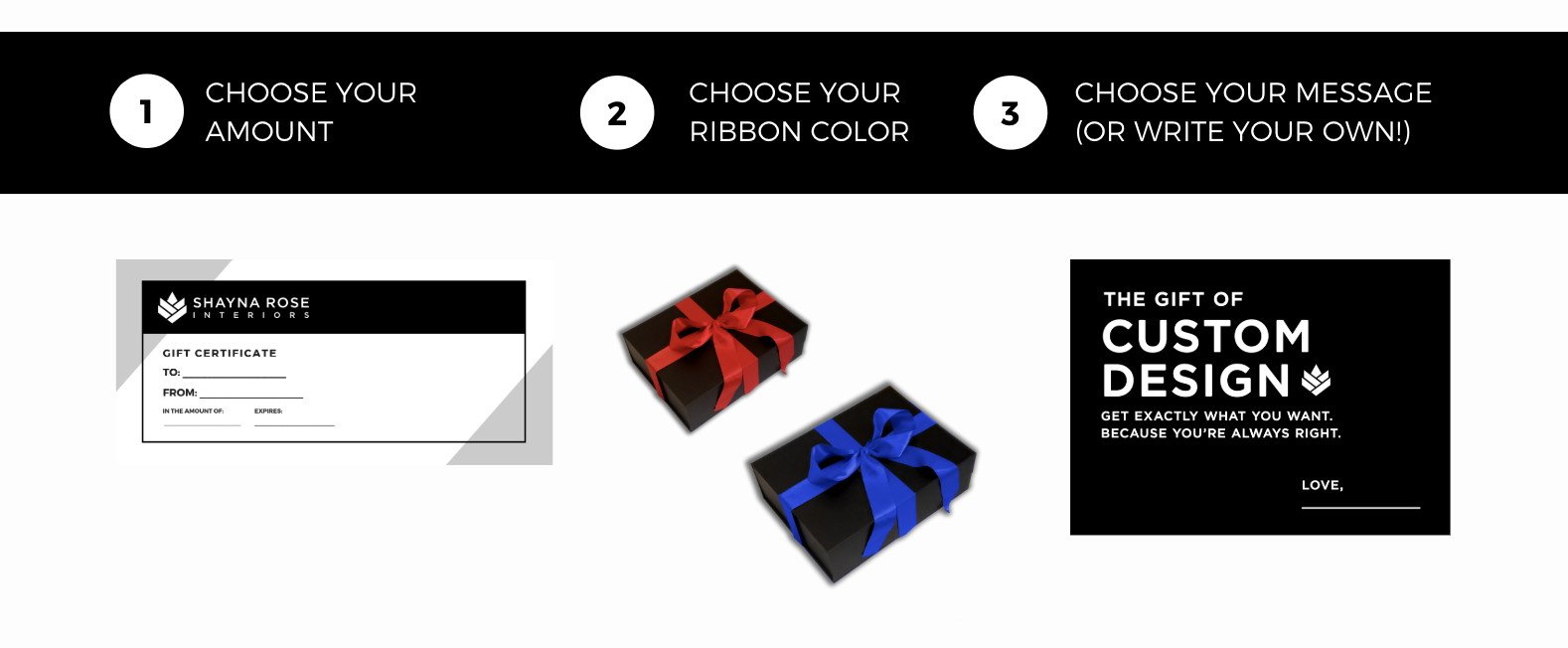 Send us an email to order a gift certificate today.
Your loved one can cash in her gift certificate for:
Handyman Services: Hire someone to come in and get sh*t done for you. Hang that new print you never got on the wall. Install that new TV you got on Black Friday. Paint that bathroom. All without lifting a finger.
Custom-Made Products: Design your very own custom pillow, chair, area rug, upholstered bed, window treatments, and more with the Shayna Rose Interiors custom collection.
High-end Home Furnishings: Shop hundreds of light fixtures, art prints, high-end furniture, area rugs, and more at shaynaroseinteriors.com, and then call us to order using the gift certificate!
We know what you're thinking: "Is this some kind of holiday miracle?" But we haven't even told you the best part yet! This holiday season, the Shayna Rose Interiors gift certificate comes with a complete holiday gift box, including a throw blanket, fabric samples for all of our custom products, a Shayna Rose Interiors tape measure, and a personalized card. And, we'll wrap the box with a gorgeous satin ribbon and let you take all the credit. Amazing, right?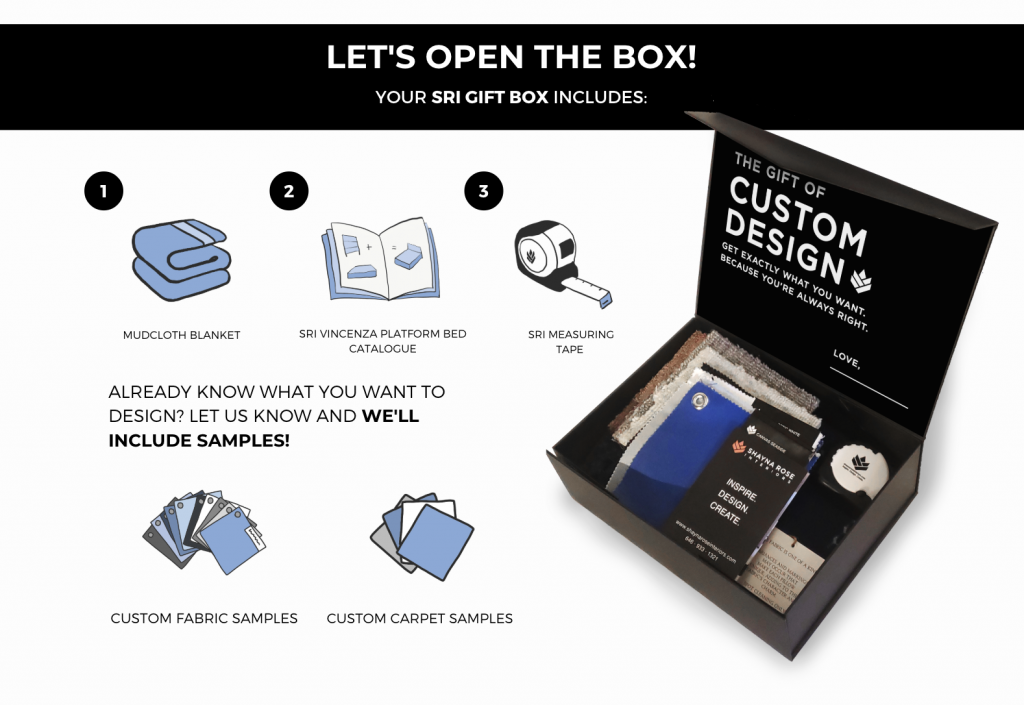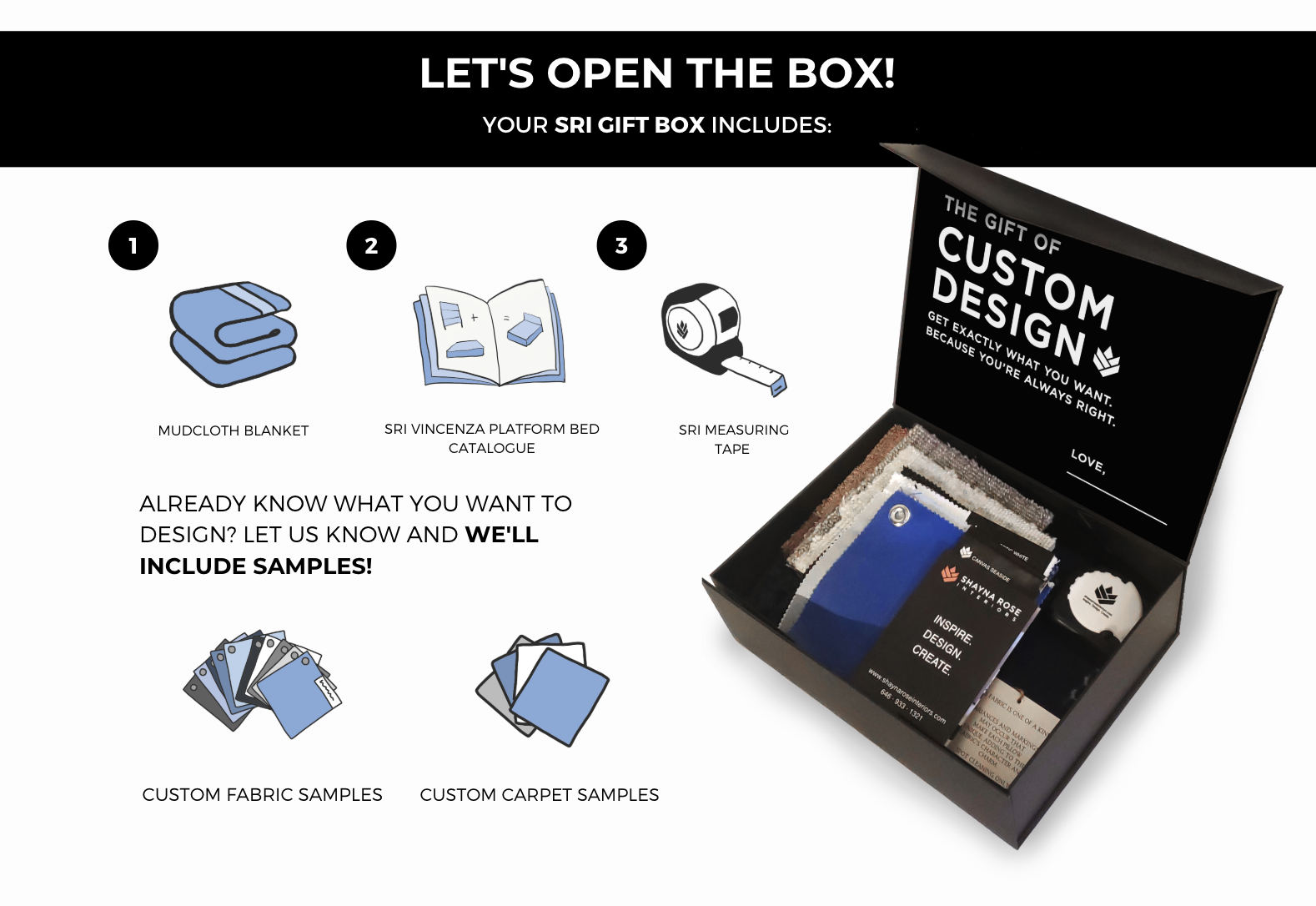 This is your year to give the perfect gift: The gift of what she actually wants.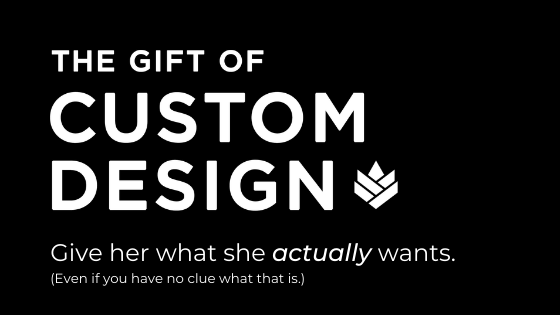 and our elves will start putting together your personalized Shayna Rose Interiors gift certificate and gift box.
Give us a gift this holiday season! Follow us on Facebook and Instagram.