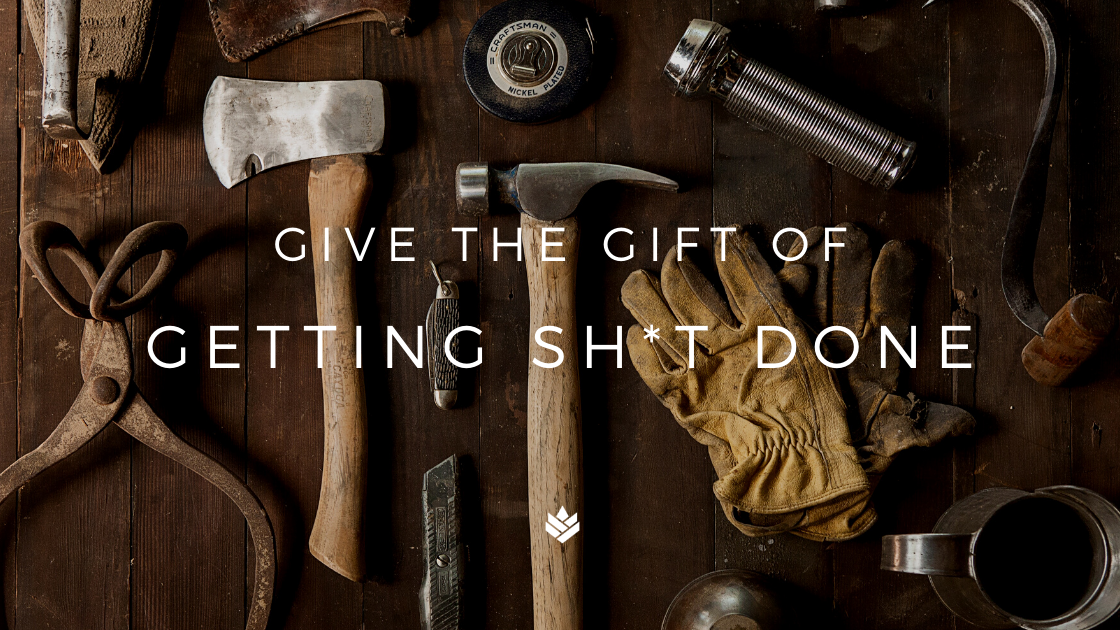 Okay, let's get really honest for a second. You have probably given the lady in your life jewellery for one-too-many holidays at this point. Don't you want to mix it up a little bit? Show her that you've got some more tricks up your sleeve? We've got you covered!
Give the gift of getting sh*t DONE with a gift certificate from Shayna Rose Interiors.
An SRI gift certificate is guaranteed to go over well with your wife/mom/sister/coworker (literally anyone) because it is so versatile. Your loved one can cash in her gift certificate for:
Handyman Services: Our handymen get sh*t done.

What does everyone love more than checking sh*t off their to-do list? When you give a gift certificate for SRI handyman services, you're wrapping that feeling of satisfaction up in a bow! Does she have tons of framed artwork that has yet to find a home on the wall? We'll take care of that. Is she too busy to get around to changing that lightbulb in the hall closet? Consider it taken care of. And here's a BONUS: Suddenly, your honey-do list will be honey-done for you!

Custom Products: She can design her very own pillow, chair, upholstered bed, window treatments, and more with the Shayna Rose Interiors custom collection.
Home Furnishings: She can shop hundreds of light fixtures, art prints, high-end furniture, area rugs, and more at shaynaroseinteriors.com, and then call us to order using her gift certificate!
And, for a limited time only, we're making your life even easier! This holiday season, the Shayna Rose Interiors gift certificate comes with a complete gift set, including a throw blanket, fabric samples for all of our custom products, a Shayna Rose Interiors tape measure, and a personalized card. And, we'll wrap the box with a gorgeous satin ribbon and let you take all the credit. You're welcome!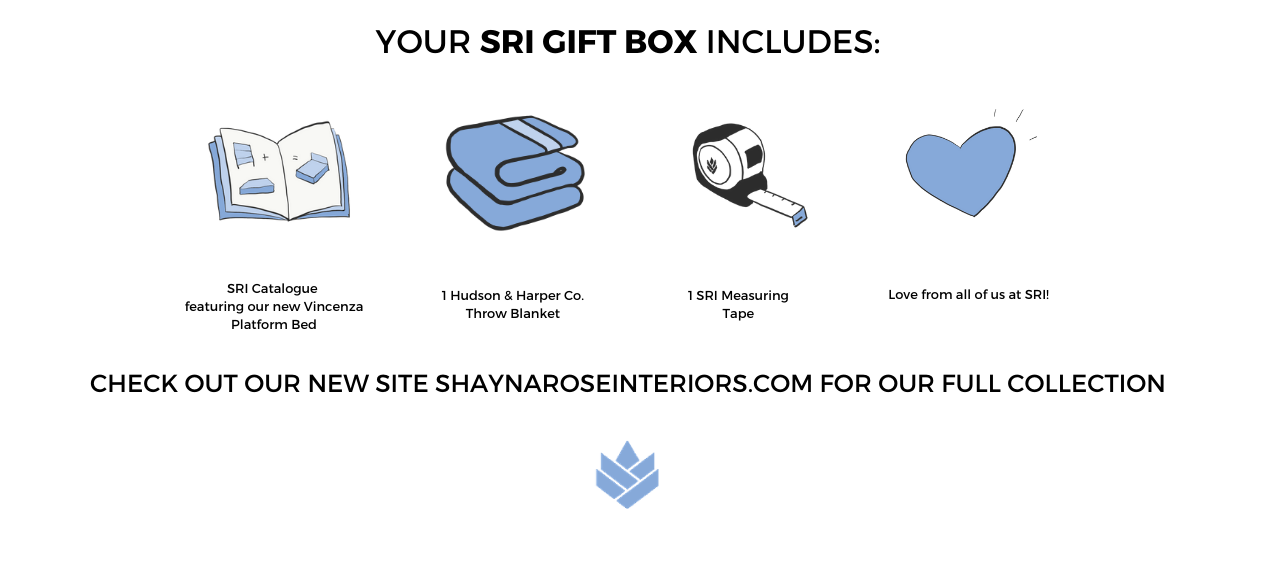 to get started on the best present your lovely lady will get this holiday season.
(WARNING: Gifting the Shayna Rose Interiors gift certificate and gift box will raise the bar for all future gifts you will give. Be ready to rise to the occasion!)
Want to learn more about Shayna Rose Interiors? Follow us on Facebook and Instagram.