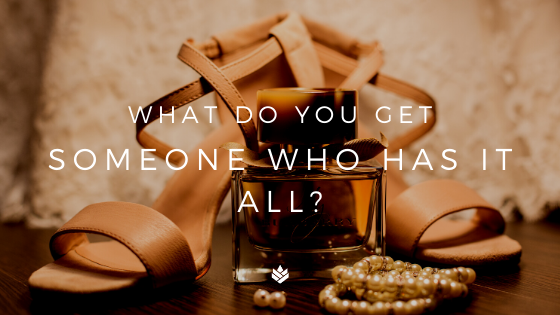 We all have that one person who is impossible to shop for. Maybe it's your dad, and you've already given him as many ties and tools as one person can use. Or maybe it's your wife, and she has very particular tastes that you can never quite figure out.
Here's the thing: No matter who you're shopping for this holiday season, you can't go wrong with a gift certificate and holiday gift box from Shayna Rose Interiors.
How it works: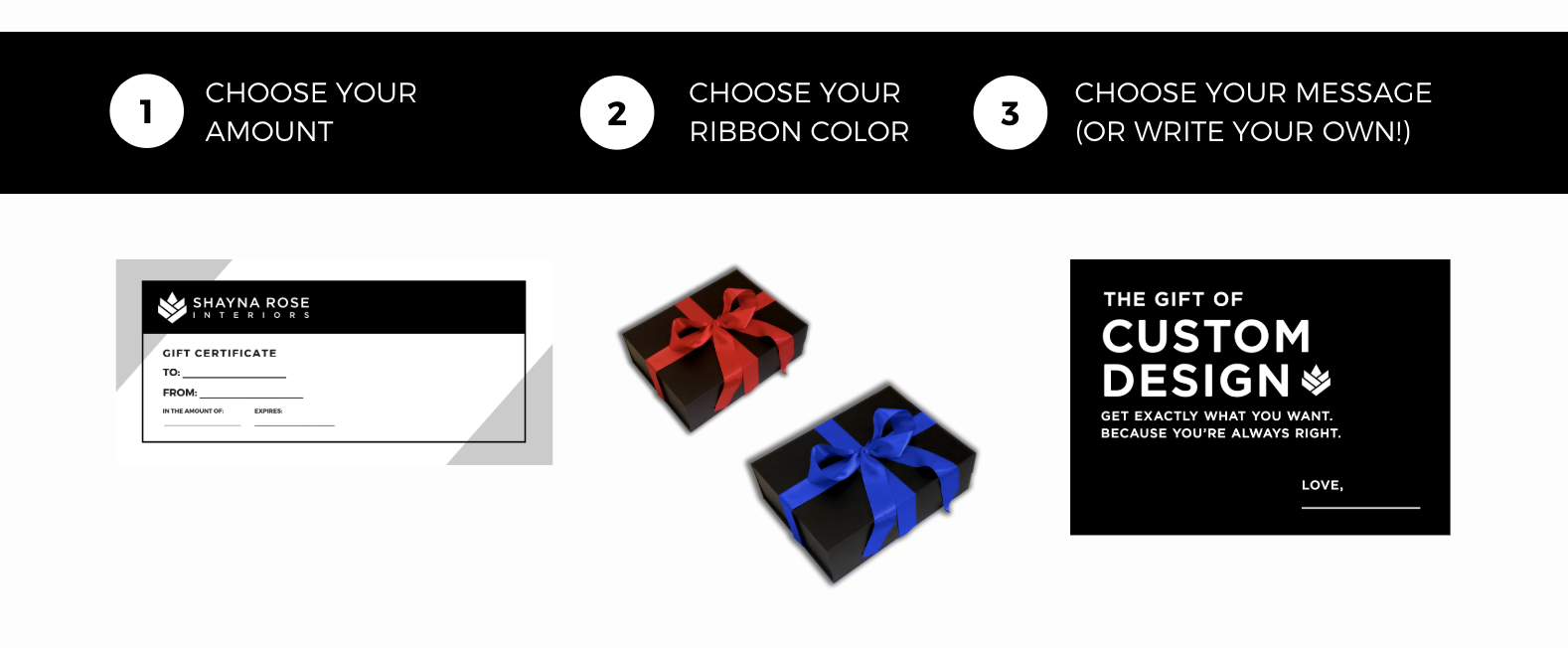 Send us an email to order a gift certificate today.
The Shayna Rose Interiors gift certificate is good for:
Handyman Services: Hire someone to come in and get sh*t done for you. Hang that new print you never got on the wall. Install that new TV you got on Black Friday. Paint that bathroom. All without lifting a finger.
Custom-Made Products: Design your very own custom pillow, chair, area rug, upholstered bed, window treatments, and more with the Shayna Rose Interiors custom collection.
High-end Home Furnishings: Shop hundreds of light fixtures, art prints, high-end furniture, area rugs, and more at shaynaroseinteriors.com, and then call us to order using the gift certificate!
It's your year! Finally give that impossible-to-gift-for the perfect gift: The gift of whatever they really need for their home.
And, as a special gift to you, we're making your life even easier this holiday season. For a limited time only, the Shayna Rose Interiors gift certificate comes with a complete holiday gift box, including a throw blanket, fabric samples for all of our custom products, a Shayna Rose Interiors tape measure, and a personalized card. And, we'll wrap the box with a gorgeous satin ribbon and let you take all the credit. Amazing, right?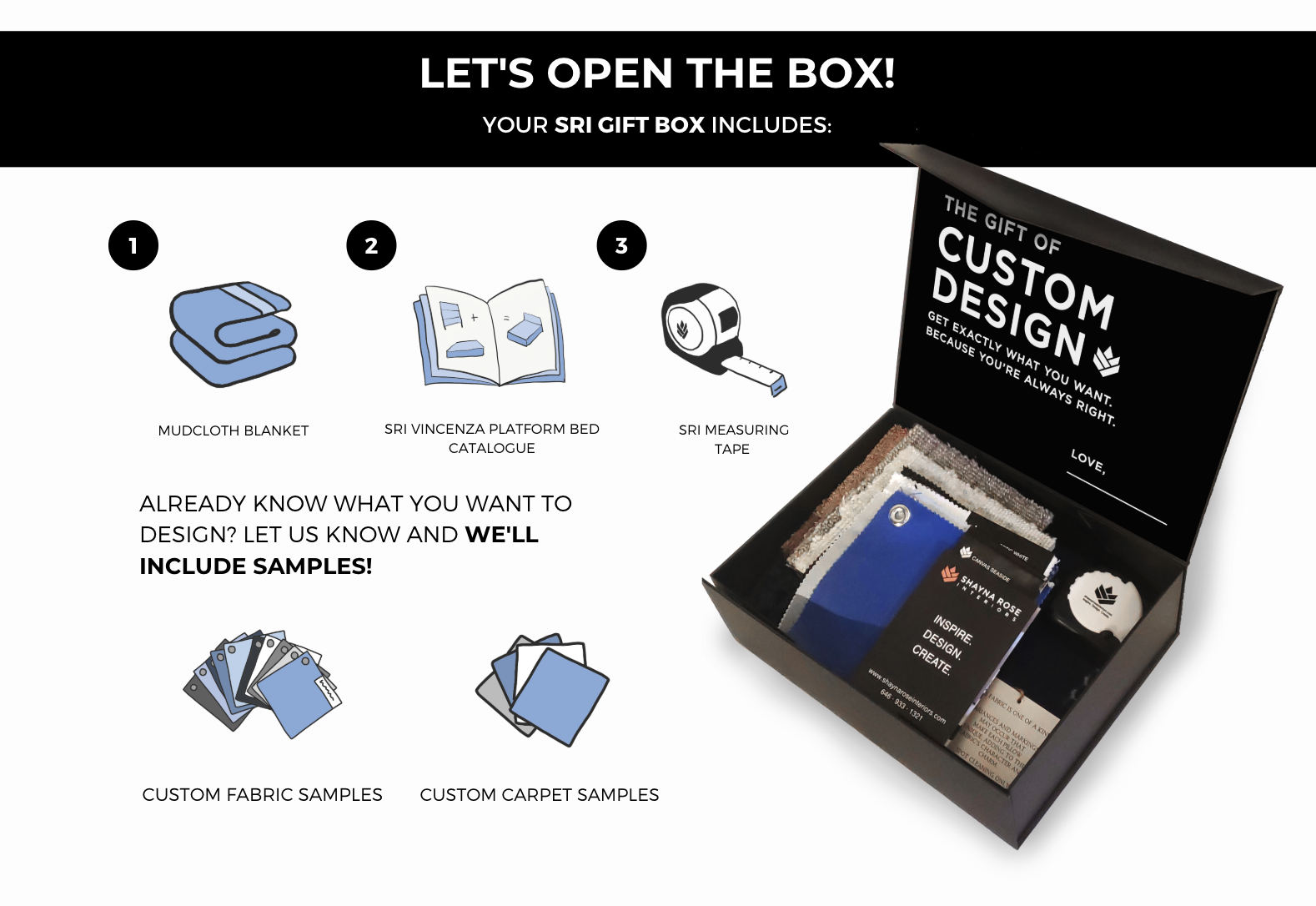 Email Us Today to get started on the best gift you'll give this holiday season.