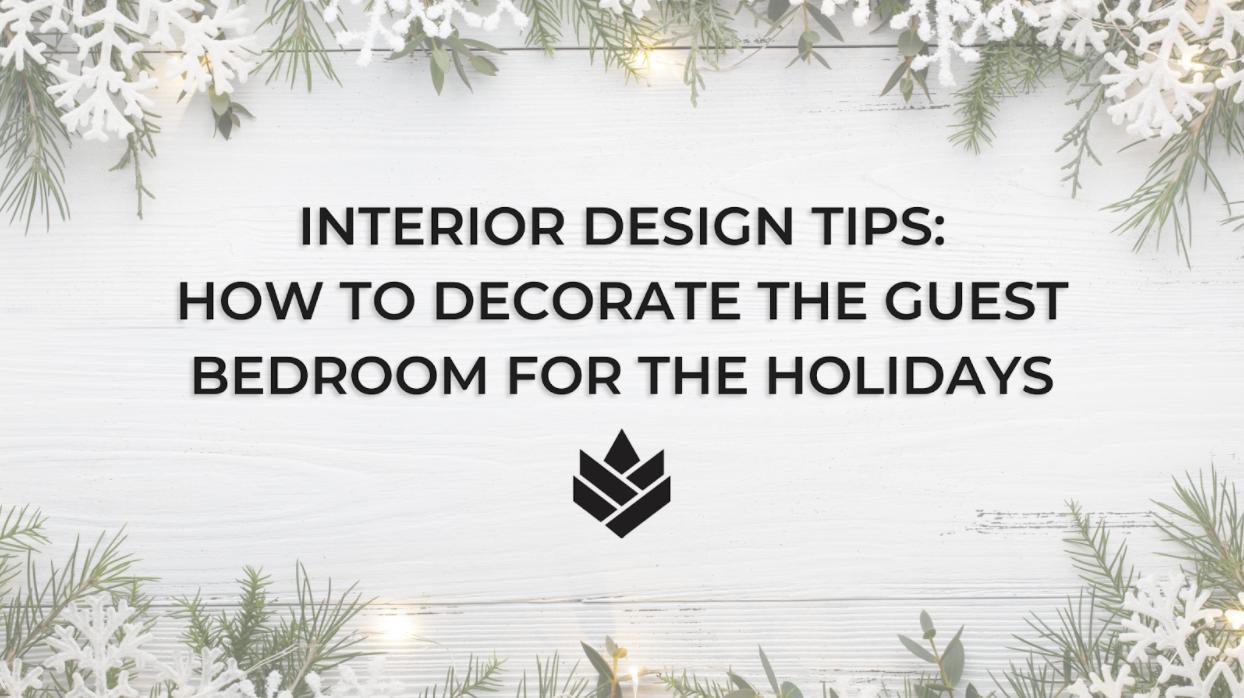 Interior Design Tips:
How To Decorate Your Guest Bedroom For The Holidays
It's officially the holiday season! Thanksgiving is right around the corner and before you know it so is Christmas. And then… well, the year is almost over (phew)! We know 2020 has been an overwhelming year, so the team at Shayna Rose Interiors hopes you'll join us in taking the upcoming opportunities to celebrate safely and responsibly. 
Here are some simple, effective ways to update your guest bedroom interior design this holiday season.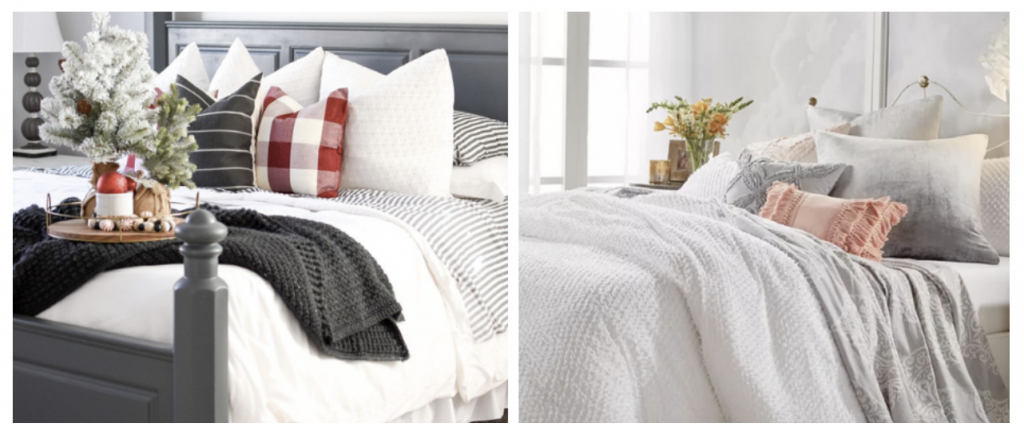 Comfy Comforters for the Guest Bed
Sometimes the guest bedroom is abandoned for months until a guest actually arrives. Make sure you upgrade the bedding by washing and replacing the sheets, pillow cases, and duvet cover for your guests before they arrive. Especially in the colder months, it's best to bring in a thick and fluffy comforter so your guests will be able to sustain the roughest winter nights when temperatures drop. Of course, a thick comforter will offer unbelievable luxury and comfort. Don't forget the bedsheets! We recommend fleece bed sheets for the colder months. Trust us, they feel like pajamas for your bed – your guests will thank you for it. 
Want to create a custom duvet set for your guest bedroom decor? Email design@shaynaroseinteriors.com today!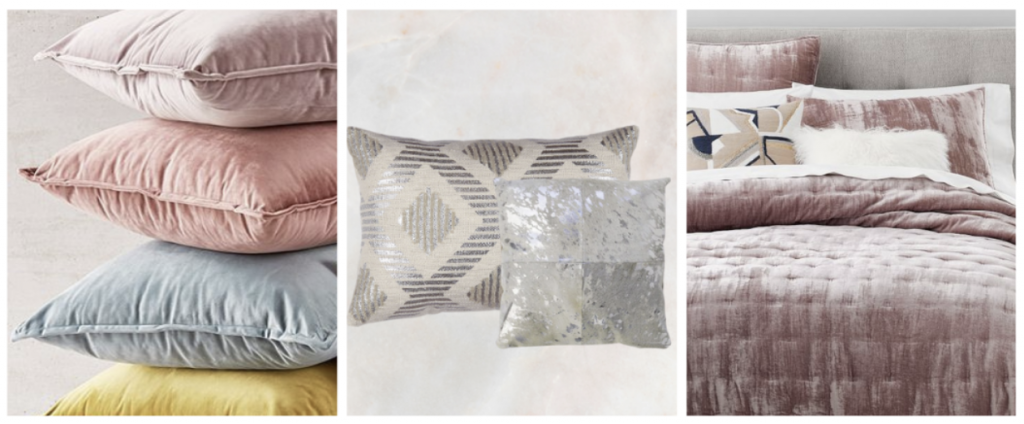 (Urban Outfitters + West Elm + Shayna Rose Interiors)
Cozy Layers for the Guest Bedroom
So you think just a comforter is enough? Yeah, we don't think so. Give your guests options! Some people get colder than others so it's best if you throw in some extra set of cozy blankets and throws. 
Layering blankets on top of a duvet and adding extra throws on the bed not only gives the room a cozy look and makes your guests feel at home, it is also functional! Your guests are sure to stay warm and comfy regardless of the temperature! Don't be afraid to add some layers of texture as well, such as a velvet throw pillow or velvet throw blanket – perfect for the holidays!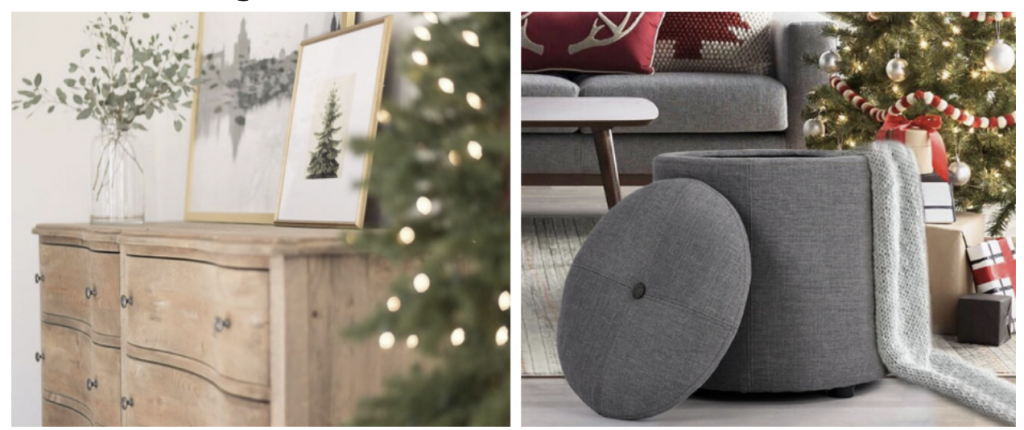 Interior Design with Plentiful Storage
Okay, your guest bed is ready. Now, how about storage? Of course your guests are going to have their luggage or backpacks when they arrive. You need to make sure they have a place to unpack and settle in. 
If you don't already, give your space some extra storage by adding shelves or a dresser. That way, your guests have somewhere to store and organize their belongings. It can be as simple as hooks on the wall or a storage ottoman (that you can also sit on!)! Just the simplest things can go a long way.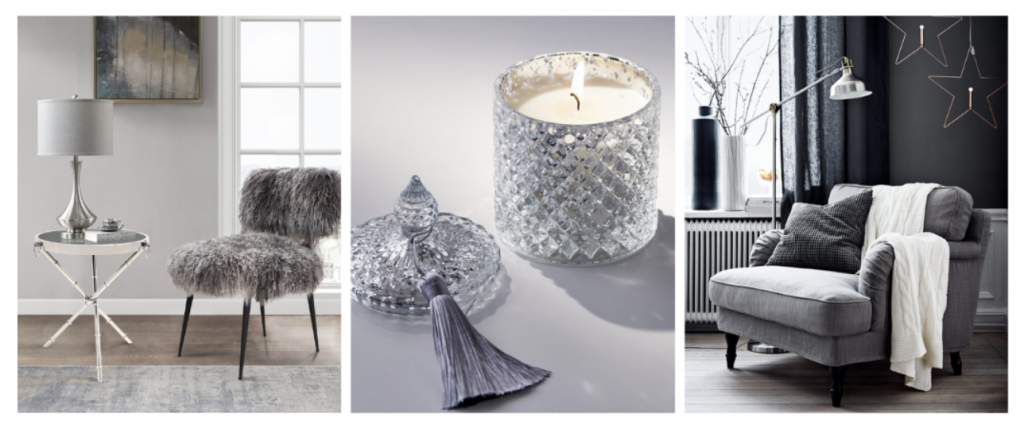 (Shayna Rose Interiors + Urban Outfitters + Pinterest)
Guest Bedroom Peaceful Sanctuary
Sometimes holiday gatherings can get a bit hectic and your guest may want to escape all the festivities a little and go to their room. How about creating a little reading nook for your guest so they can enjoy different areas of the room. They can sit back, relax and read a book or enjoy a cup of hot cocoa with marshmallows. The addition of a comfy chair, a bedside table, a lamp or even a candle can make all the difference to your guest bedroom. Candles are totally a must have as it provides a warm glow and relaxing ambiance. 
Like our content and want to see more? Follow us on Facebook and Instagram!