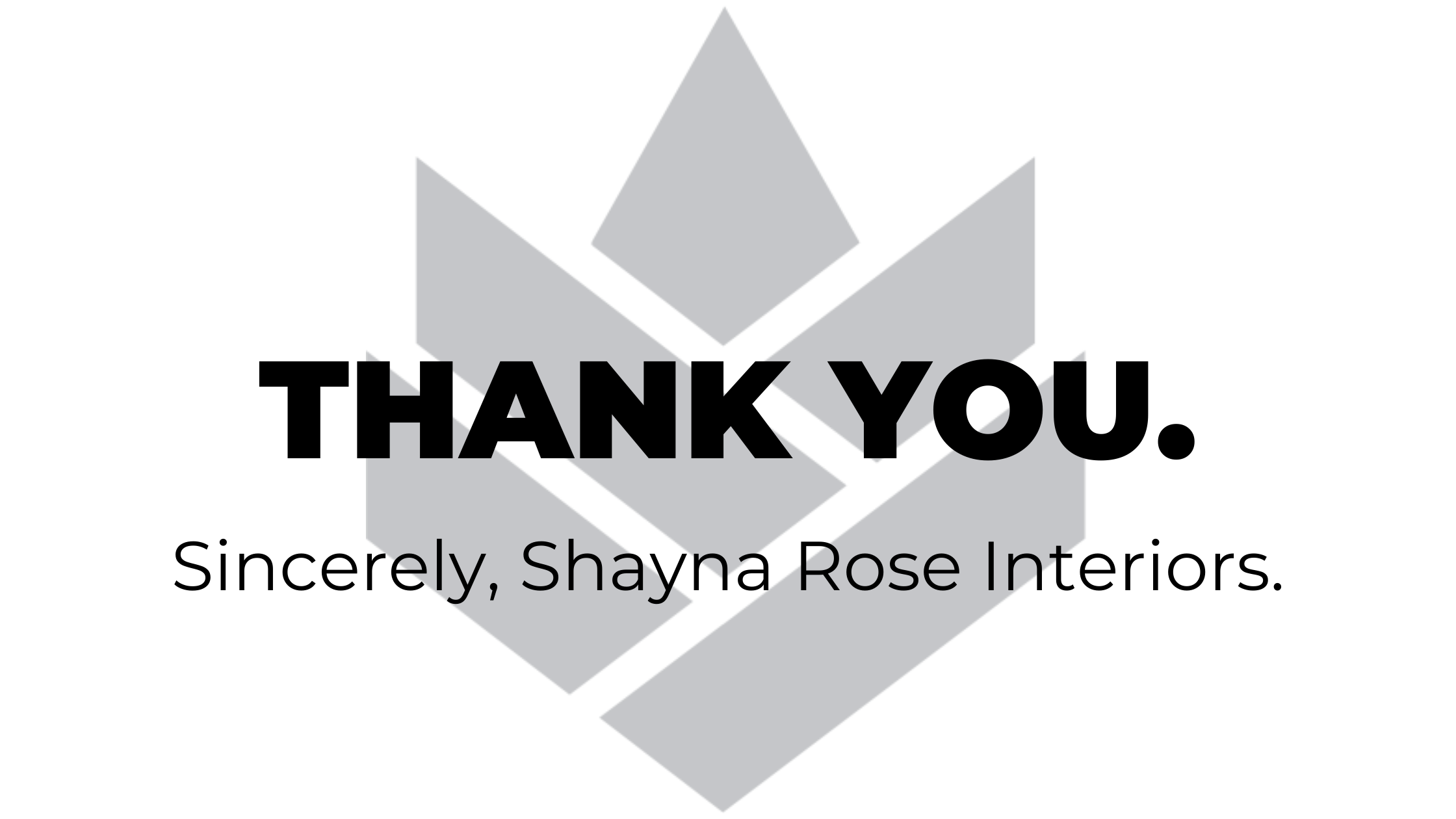 To every client, customer, vendor, contractor, designer, and friend we've worked with this year… thank you!
Your support and trust of Shayna Rose Interiors means so much to us, especially this year.
When the lockdown began earlier this year, our team, like so many others, was unsure of what would happen. We had no idea how long we would be required to stay out of our client's beautiful homes, distance from the amazing designers and other industry professionals we work with, and stop business as we know it.
During that time, we completely reinvented to survive! We started producing N95 designer face masks as a means of getting through the pandemic. And customers across the country pulled us through! They trusted us to provide their families with high-quality (stylish) protection that lasts. And it made all the difference to our small business. To everyone who purchased a face mask from us – thank you.
The lockdown also provided our team with the time we needed to solidify 4Dbiz.com, our software and service specifically for interior designers! We've had the opportunity to work with incredibly talented designers and to give them the technology and team support they need to grow their business. To every designer who has met with us over the past few months to help us get off the ground – thank you.
Since the slow but sure reopen in New York City, we've been able to connect with clients old and new, to help them refresh and redesign their homes. We know how important these spaces (that now serve as offices, classrooms, restaurants, and more!) are to you, and we can't thank you enough for allowing us to be apart of your home! To all of our clients – thank you.
If you're reading this – thank you. Your online support means a lot.
---
This year has been… interesting, to say the least. But through it all, our community has been there for us! We love and appreciate you. Thank you! We hope you have a great Thanksgiving, no matter how untraditional it might be this year. Remember to be grateful for the little wins that have been sprinkled throughout this loser that we call 2020. 😉
Sincerely,
The Shayna Rose Interiors Team

Continue to show your support! Follow us on Facebook and Instagram.