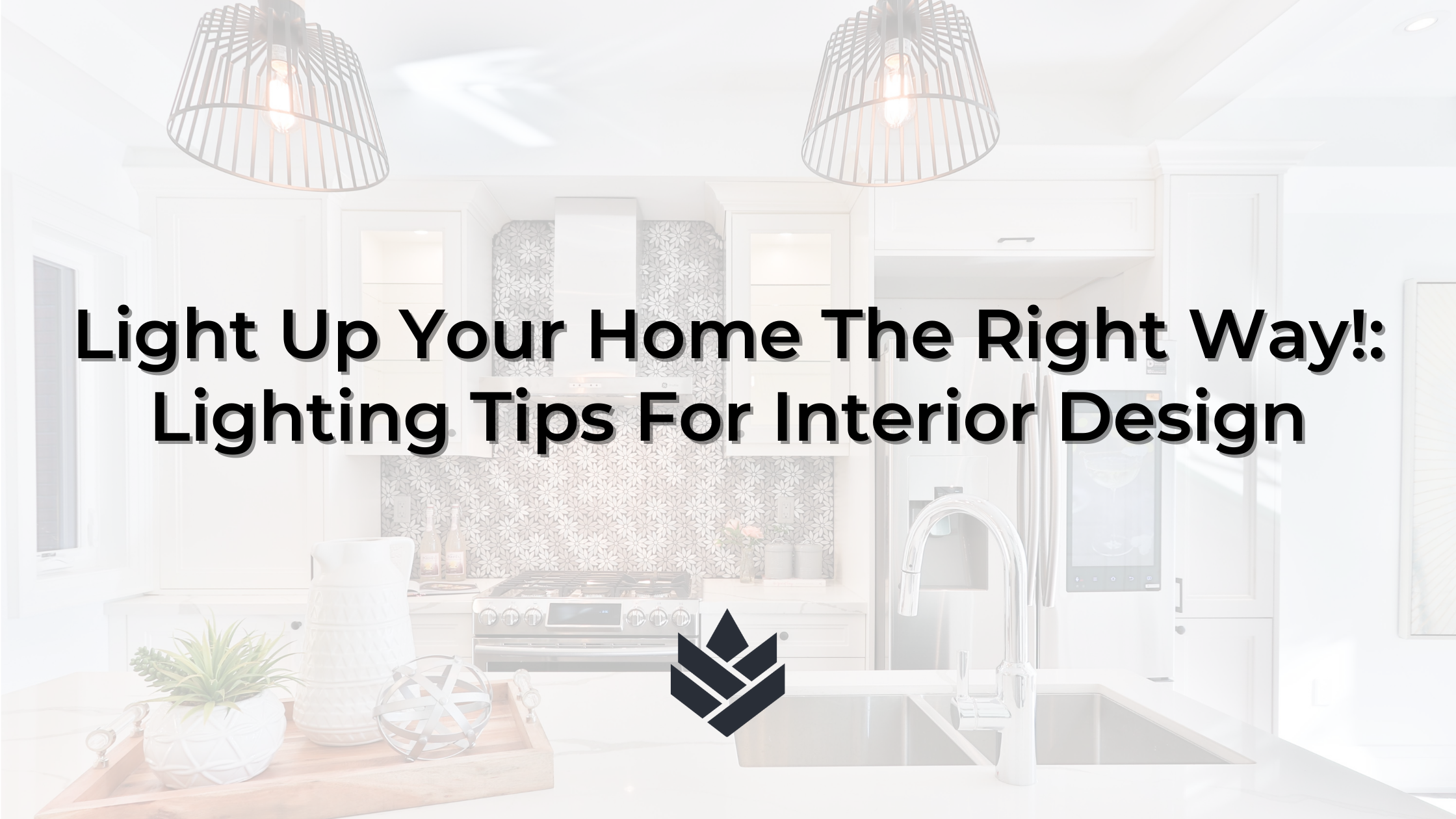 Light Up Your Home The Right Way!:
Lighting Tips for Interior Design
When you think of interior design, what comes to mind? Did you forget about lighting? For some reason, lighting tends to slip peoples' minds when designing their home. But the team at Shayna Rose Interiors is here to remind you that lighting is an essential element of any great interior design.
Why, you ask?:
Good lighting can help improve the overall atmosphere of your home. Especially in 2020, a little boost of uplifting energy and positivity can't hurt!

Lighting increases productivity and promotes better performance in daily tasks. 

Lighting is aesthetically pleasing and adds dimension  and ambiance to your home!
Here are a few interior design lighting tips for a radiant living space: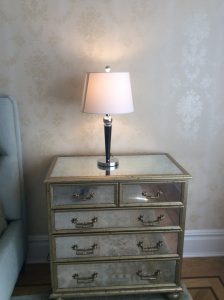 (Loft Table Lamp: Source Shayna Rose Interiors)
Layer Your Lighting
It is necessary to have various types of lighting to give a depth and to ensure that you have the right light for different purposes. Here is a quick guide to understanding the three major types of illumination:  
Ambient/General Lighting → This is the main source of light in a room and includes ceiling-mounted fixtures, table lamps, floor lamps, chandeliers, etc.
Accent Lighting → This form of lighting is used to highlight certain elements of a room, like a wall mounted fixture to bring focus towards a decorative sculpture or accent wall.
Task Lighting → This type of lighting serves to increase visibility for specific activities; For example, a desk lamp for your home office. 
As you select your lighting for any space, make sure to balance these types of lighting based on the room's primary functions.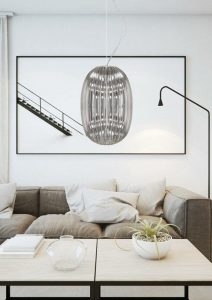 (Seraphina Pendant Light: Source Shayna Rose Interiors)
Work Through Each Room One-By-One and Visualize 
Before you start determining what type of lighting you'll need in your room, take a moment to visualize all of the room's potential functions. For example, if you watch a lot of movies in your living room but also play board games frequently there, you want to consider lighting with a dimmer to easily change the room's atmosphere. In the dining room, try to use decorative lighting, like a pendant light or chandelier, above the table to bring that "wow" factor into your home. Use bright, task lighting in your kitchen to maximize functionality. In the bedroom, use soft lighting paired with natural lighting to ease your mind after a long day of work. Everyone uses the rooms in their homes differently, so it is important to consider what would be practical for YOU. 
Establish Balance Between Natural and Artificial Lighting
Natural lighting is the ultimate mood booster and helps any room seem larger. If you have a window in your room, don't obstruct it. Rather, select window treatments that will allow for plenty of natural light, while still providing privacy and climate control. 
(Shayna Rose Interiors can customize drapery and soft shades for any design aesthetic. Call us today!). 
To help create a better flow between natural and artificial light, try to use softer artificial lighting rather than saturated, intense light. This will make your space more comfortable. If you do not have a window in your space, use accessories, plants, and lighter tones to bring a "natural" effect into your home. 
Don't Forget About The Darkness 
The phrase, "without darkness, there cannot be light," is more true than ever in interior design. It is important to establish contrast to allow for the lighting to make a stronger impact in a room. In other words, do not try to fill every nook and cranny of a room with light. Allowing for contrast will make your space more relaxing and interesting. 
There Are No Rules!
While these tips can help you change the way you think about lighting, there is no set formula needed to bring amazing lighting into your home. If you have a specific type of lighting in mind for your space, then go for it! Can't find what you're looking for in stores?  Not to worry… at Shayna Rose Interiors, we can make your vision of the perfect lighting arrangement come to life! 
Contact us
to learn more about how Shayna Rose Interiors can help you inspire, design, and create your ideal home!
Don't be a stranger! Follow us on Facebook to keep in touch.