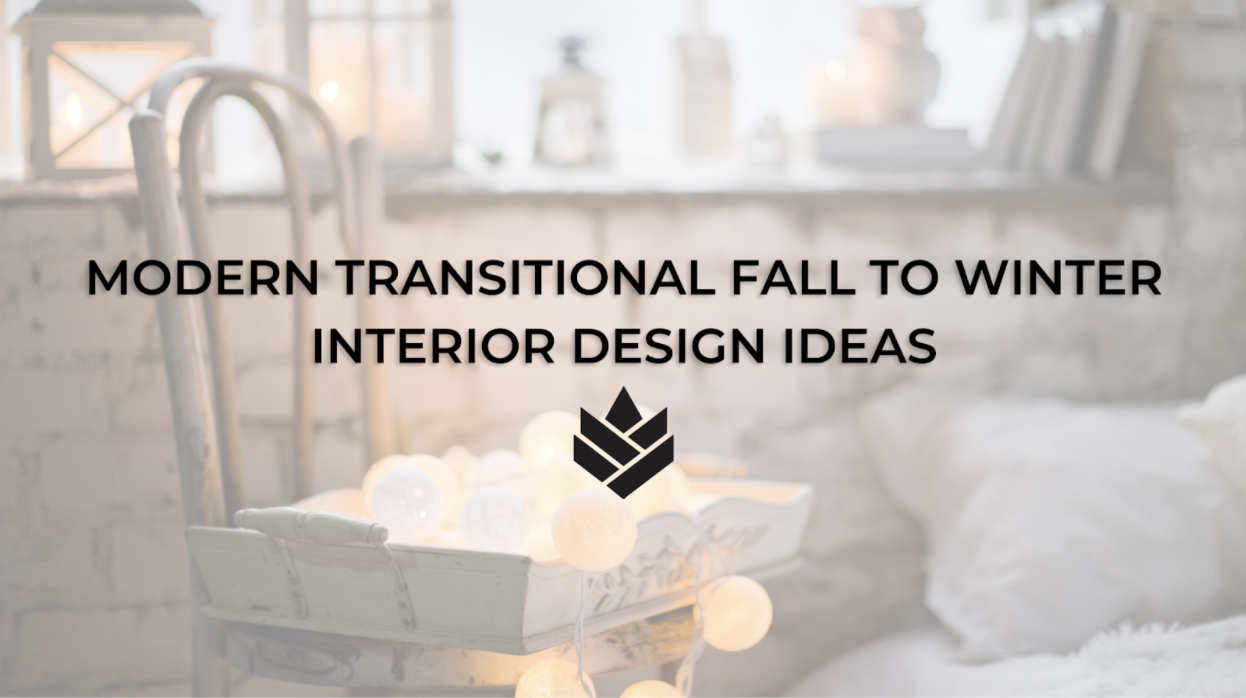 Did you just place seasonal home decor for the fall and realize it's already almost winter? Must be a bummer having to switch up your style for a new season that quickly. Instead, give your home a seasonal lift without having to lift a finger. The team at Shayna Rose Interiors is here to give you some modern transitional fall to winter interior design ideas to help achieve the cozy look you desire, without having to change your decor every 12 weeks.
Modern Transitional Fall to Winter Decor Ideas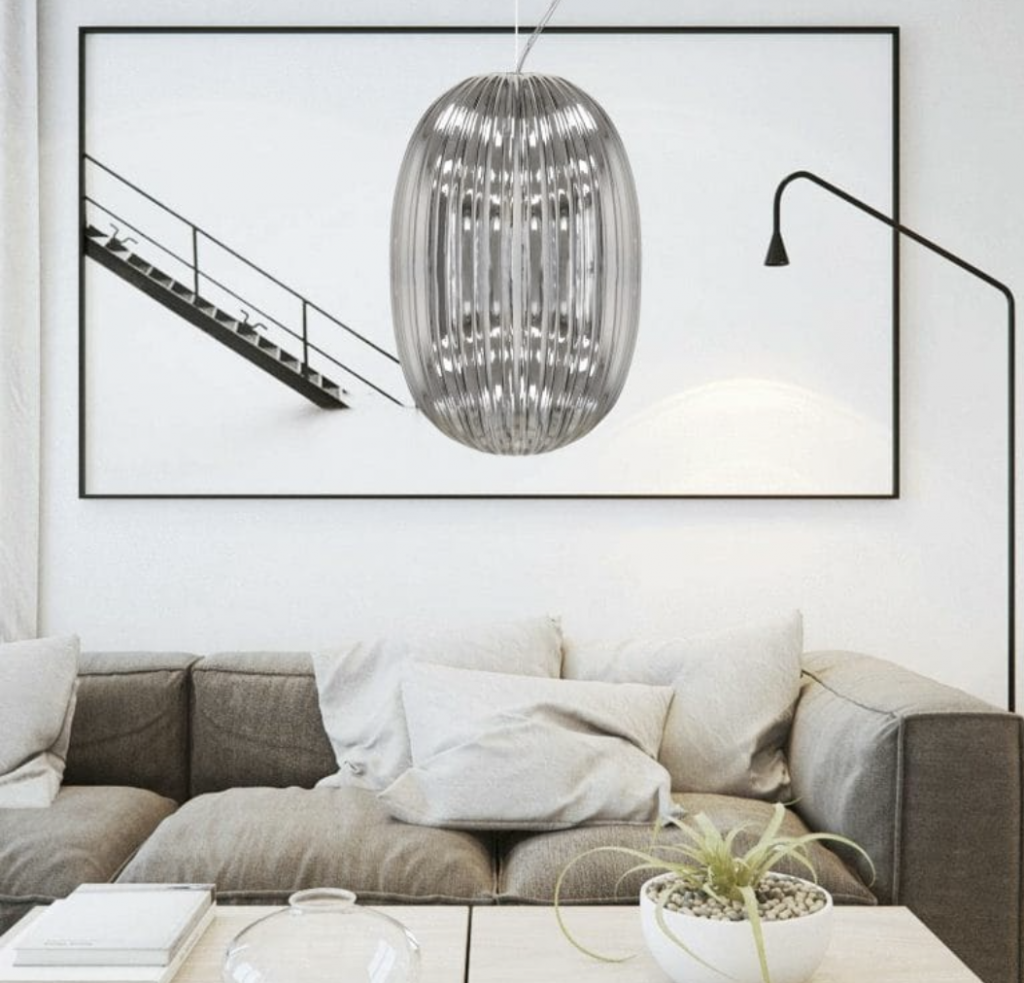 (Source: Shayna Rose Interiors)
Bright Lights
This Metallic Glass Pendant Light will beautifully illuminate your space throughout the seasons. Especially after daylight savings ends and it gets darker earlier, setting the mood with accent lighting will bring brightness and comfort to your space. 
Of course, the fall and winter seasons are all about getting cozy. Adding gorgeous accent lights to your space will create a homey environment where you'll be able to snuggle up on the couch with a blanket, a good book, and cup of hot chocolate.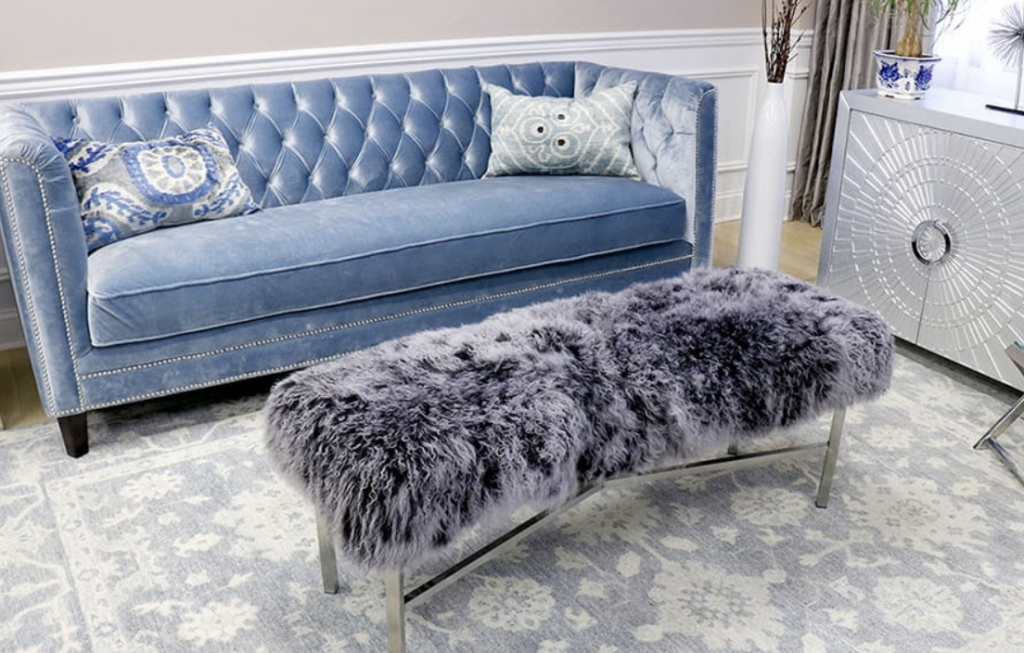 (Source: Shayna Rose Interiors) 
Furry Accents
Fur, real or faux, is the way to go when decorating for the fall and winter seasons. It's both cozy and welcoming. This Mongolian Fur Bench is the perfect addition to your space with its soft, rich texture. The bench's legs are brushed with nickel to give it that modern touch, while its blue hues give off that cozy fall and winter vibe, making it the purrfect piece. Adding a fur accent piece gives off a luxurious feel to really elevate your space.
Want to dip your toe into the fur accent trend? Try going for something small, like a throw pillow or a blanket! One or two accent pieces are enough to give your space a seasonal makeover.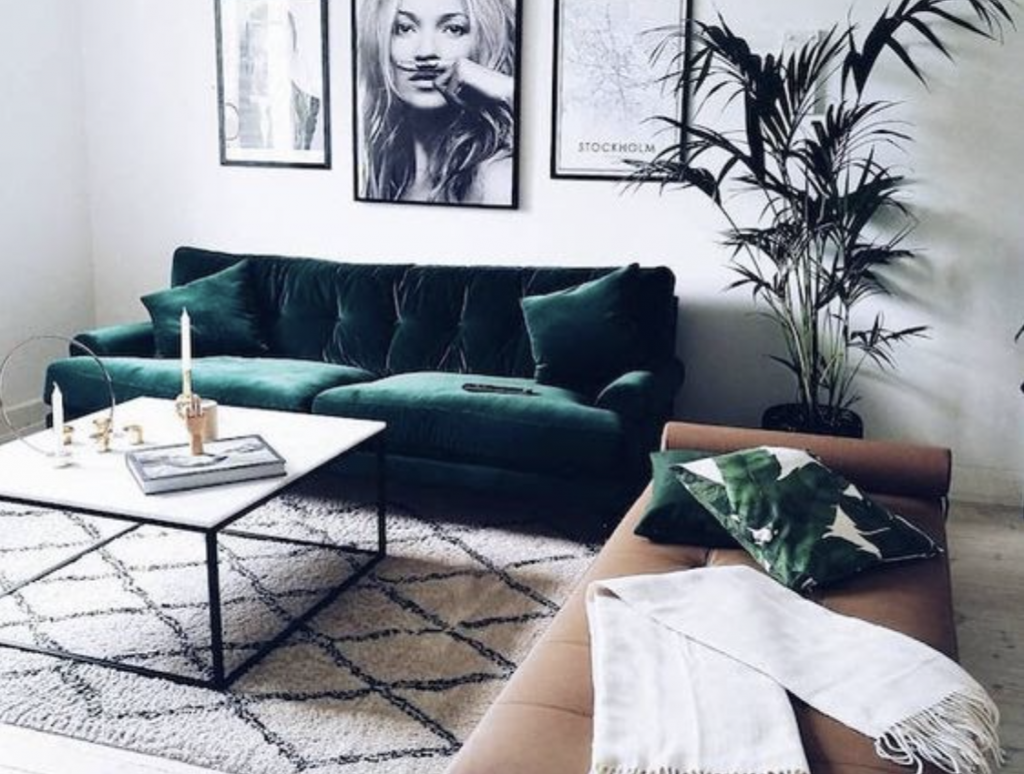 (Source: WeWood)
Cozy Textures 
Textures are a great addition to any space, any time of the year. But texture is especially crucial in the colder months! Fabrics such as velvet, fur, and wool will channel warmth and coziness into your space. Try going for a velvet sofa or this Firenze Lounge Chair that can be used in all seasons.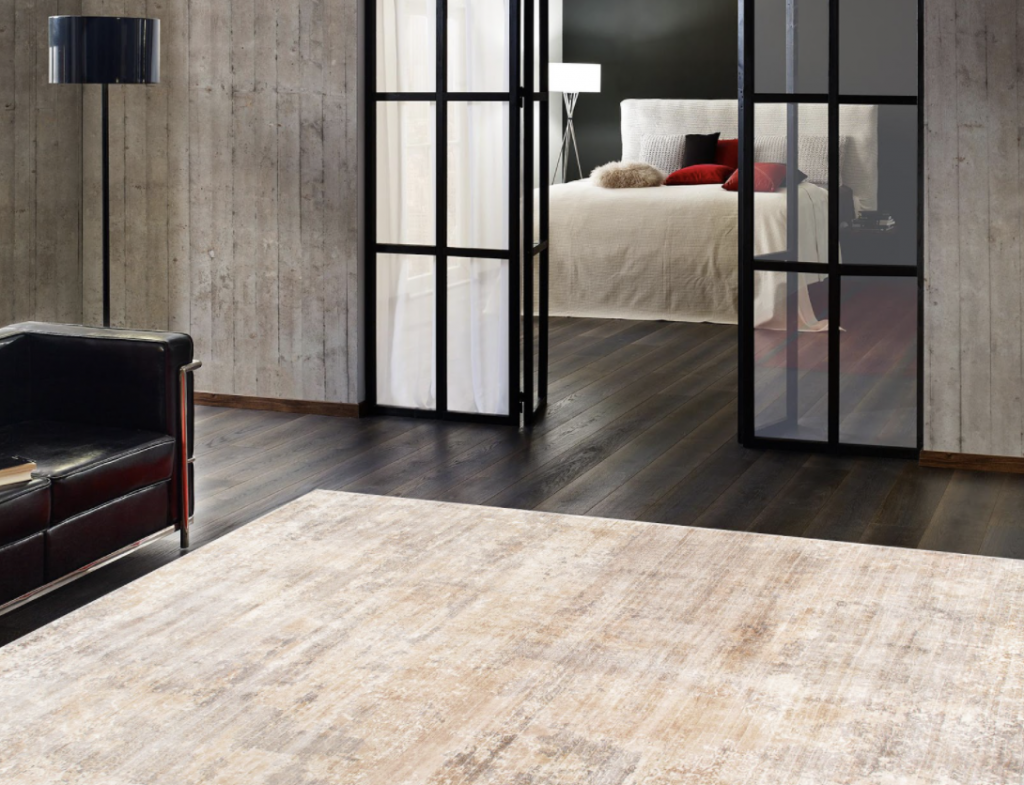 (Source: Shayna Rose Interiors) 
An area rug is a modern way to add texture to a room with clean lines. This Cream and Beige Area Rug is hand-loomed from silk and wool. It features an abstract tan pattern that'll bring modern sophistication into your home. Its neutral colors are also perfect for any seasonal transition as it matches perfectly with almost all colors. This is definitely an investment that'll be worth it! It'll warm up those cold floors and feet for many years to come.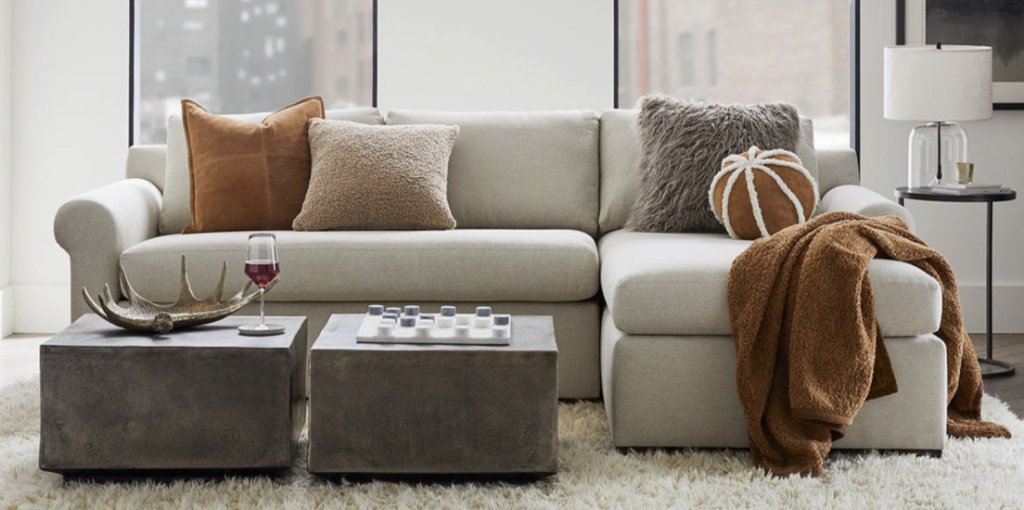 (Source: Pottery Barn) 
Layer Up 
Don't let your wardrobe be the only place you layer up this winter! Stay warm on those brisk, chilly nights with extra blankets, pillows, and throws for added comfort on your bed or sofa while you sip on a glass of wine or a cup of hot cocoa and watch your favorite movie. Go with neutral tones like this Grandcanyon Cotton Pillow that you'll be able to use throughout the seasons without having to switch it up. 
For interior design updates that will last all year 'round, contact Shayna Rose Interiors today!