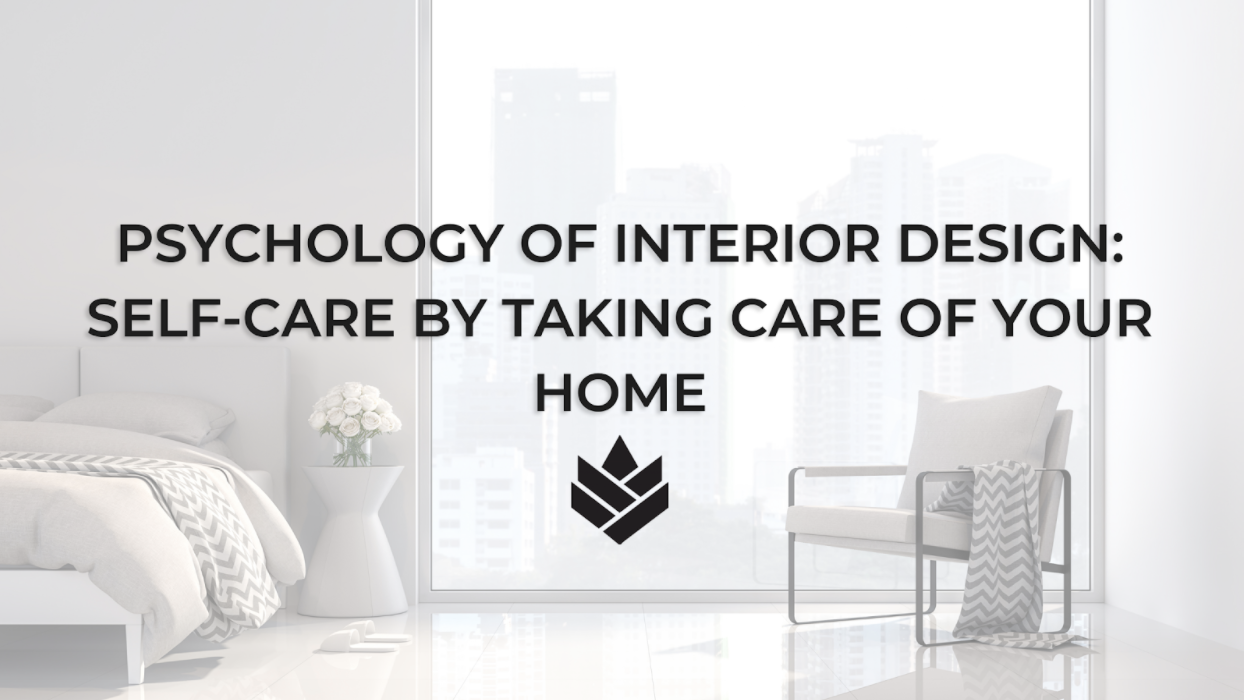 With everything going on this year, many people are at home more than usual. With that being said, being home so often can take a toll on your mental health – especially if you're not comfortable in your own home. Did you know, by using the psychology of interior design, you can completely change your whole mood? Give yourself self-care by taking care of your home with the team at Shayna Rose Interiors. We have some tips and tricks up our sleeves to help you not only improve your quality of life but also improve your interior design.
Clutter Cleanse 
Just because the world is chaotic doesn't mean your home needs to be. Messy spaces can leave us feeling overwhelmed and anxious. There's a lot of stressors that can take a toll on our mental health such as relationships, jobs, finances, and of course, clutter. Luckily for you, clutter is one of the easiest stressors to fix (we're taking baby steps, the others can wait for another day). 
We recommend you start by getting rid of everything, yes, EVERYTHING in your home that you do not love and/or need. If it's a clothing piece, ask yourself if you've worn it in the past 6 months – if not, into the donation pile it goes. If there's any furniture or decor you're trying to get rid of, try selling it online or have a garage sale (doesn't hurt to make extra cash during times like this).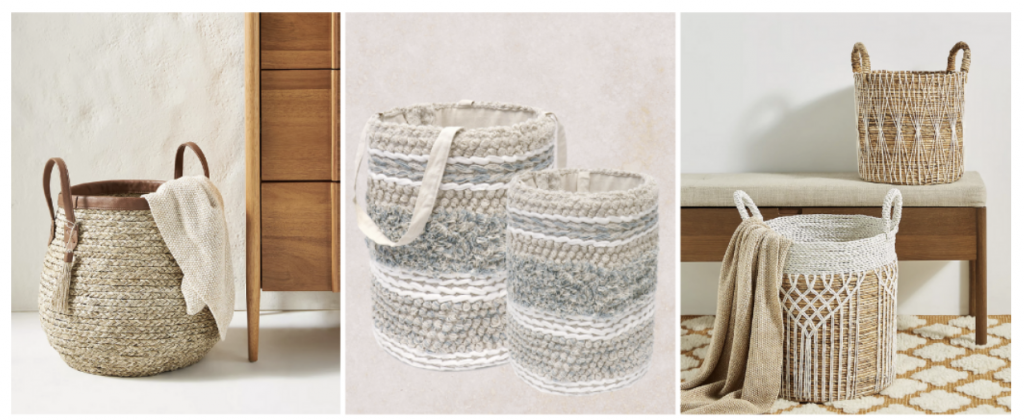 (Anthropologie + Shayna Rose Interiors + Anthropologie)
Organize and declutter with baskets! Check out this Grandcanyon Cotton Basket from Shayna Rose Interiors. Baskets serve many purposes. You can hide your cords and even your dirty laundry in there – nobody will know because these baskets are so stylish your guests will probably think it's just there for decor.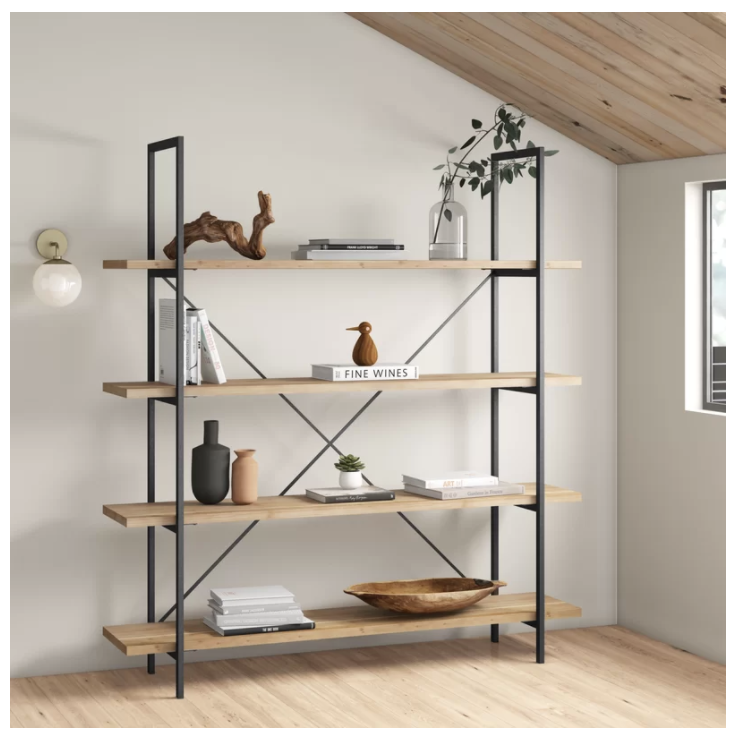 If you have shelving units, keep it minimal with the decor. Yes, they serve a purpose – to hold things. But the more you fill up your shelves, the more stress you'll get from all the clutter. That goes with everything, keep it minimal. The less you see, the better – for your stress level and your interior design. 
Use Your Green Thumb, Everyone Has One 
We've heard many people talk about not having a green thumb. That's not true, everyone has a green thumb and it sure is about to come in handy right now.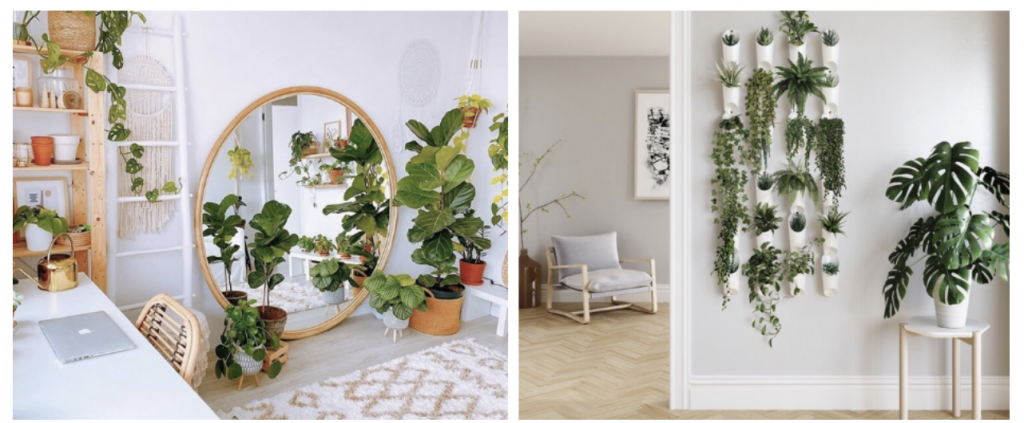 Being indoors a lot can be a total bummer mentally and physically. If you're spending long hours at home, you're probably breathing in indoor toxins. Did you know? According to ancient Chinese Feng Shui, wood symbolizes vitality, and growth. Placing wood items and plants in your home can encourage personal growth. 
House plants are also the perfect natural way to alleviate symptoms of anxiety or mild depression – and they can promote higher air quality. To top it all off, they're therapeutic and beautiful.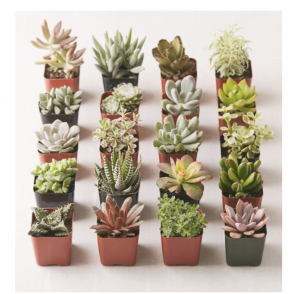 Afraid of killing your plants in the first week? Don't worry. We recommend succulents, they're easier to maintain. All you need to do is give them some sunlight and water them at least once a week. Not so hard right? Bonus, they can also help improve productivity, concentration, and mood!
Light Up Your Space 
Lighting up your space can mean two things, artificial lighting and natural light.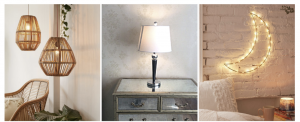 (Urban Outfitters + Shayna Rose Interiors + Urban Outfitters) 
The type of lighting in your home can heavily influence your mood. Bright lights intensify a person's emotions (that includes both positive and negative) and help you be more focused and alert. While dim lights can calm your emotions and relax you. Good lighting is essential to your emotional health.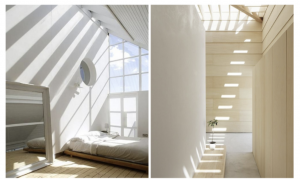 Catching a few rays of sunshine even if it's through your window can make a world of a difference. Exposure to natural light not only helps your skin absorb Vitamin D, it can also reduce stress and pain. Sunlight can help our bodies stick to their natural circadian rhythms – which help dictate our hormones, and of course the most important thing, the sleep-wake cycle. Quick and simple – not enough sunlight? Equals not enough sleep which in return, will make you groggy and put you in a bad mood.
However, too much of something isn't good either. Be wary that although you're indoors, most types of glass don't block out UVB rays which is the kind of light that can cause sunburns, wrinkles, damage, and even cancer. We recommend the use of draperies, shades, or blinds to diffuse the amount of light that comes into your room. 
Not sure what curtains or draperies to choose or will fit your room? Contact us today, we'll be happy to assist you! 
Invite Calm Colors 
Using the right paint colors in your home can keep your stress levels low. Whether you realize it or not, your mind and body react to colors. Color is powerful and can be used to influence mood, emotion, and feelings depending on the shade. 
Bright colors can be fun and bold. Of course, those colors are eye-catching, but they can make you feel anxious because they stimulate your brain and energize you. Here are our Shayna Rose Interiors color picks that can make you feel relaxed and not overwhelmed.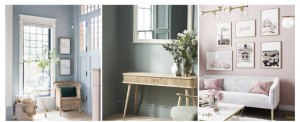 Blue

is associated with enthusiasm, warmth, trust, compassion, and peace. Muted blue tones can create a soothing, calm, tranquil atmosphere which in return can reduce blood pressure and make you feel less stressed.

Green is commonly associated with nature which symbolizes balance, freshness, and harmony. The color green is best used in an office or study room as the color boosts productivity and allows you to concentrate because green creates a sense of comfort and calmness.
Pink is peaceful and promotes the balance of your energies. According to Feng Shui, the color pink has soothing effects on one's behavior.
White is associated with purity, simplicity, innocence, and light. The use of the color white gives off a clean and fresh vibe. Warmer white tones can make a room feel cozier and stimulating whereas cooler white tones can make a room feel calmer.
Yellow is associated with happiness, energy, and joy. Although this is a tricky color to work with depending on the tone, muted yellow tones can create a soothing, uplifting atmosphere – just think of warm rays of sunshine.
Don't have time to paint your home? Adding decor or furniture pieces within this color scheme can be an easy and safe (no paint commitment) way to alter your mood. 
Did these tips help you destress? Have any tips of your own? We want to know! 
Like our content and want to see more? Follow us on Facebook and Instagram!