Shop and Design with Shayna Rose Interiors
A Guide to Using Our E-Commerce Platform
At Shayna Rose Interiors, it is our mission to provide our clients high-end products with high-speed delivery and fair pricing. Whether you're looking for gorgeous, pre-made furnishings for your home or you want to create a custom design, we have the tools to support your vision. In order to help you bring your design dreams to reality, we have put together a website guide to help you shop and design at shaynaroseinteriors.com:
Envision Your Ideal Room
The first step in any interior design project is to envision everything that you want your room to be. Think of adjectives that you would like to describe your interior feel: Do you want your room to be cozy, modern, eccentric? 
Next, consider your ideas for color palette and textures. Do you want a bright and bold atmosphere, or do you desire a soft and sophisticated aesthetic? 
These are the starting points for designing a room that is cohesive, inviting, and polished.
Browse Carpets and Rugs
So, you've got a vision. That's a start! Now, let's build your room from the ground up. Or, should we say the floor up? 
At Shayna Rose Interiors, we have a large collection of prefabricated area rugs that are a great fit for any kind of room. 
Furthermore, we have a large selection of carpets available to be custom cut down to the inch!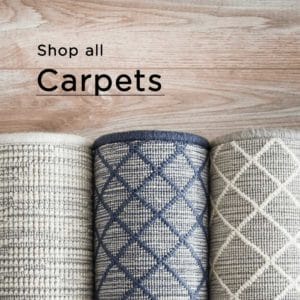 Choose High-End Furniture
What does your room need next: Tables, chairs, sofa, a desk? We have it all at Shayna Rose Interiors! When selecting the perfect furnishings for your home, remember to go back to the words you chose and the colors you selected for your design. This should inform all of your choices.
At Shayna Rose Interiors have a wide variety of furniture styles for all design types. And, all of our high-end furnishings are available to be shipped within one to three weeks.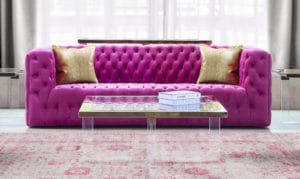 Add Lighting, Art, And Accessories
Now that the floor and the furnishings are starting to fill the room out, it's time to add accents and accessories. Shop Shayna Rose Interiors to find light fixtures, artwork, baskets, clocks, and more! 
Add color, texture, and personality to your design by choosing quality pieces that speak to your ideal design aesthetic. 
Not sure what fits where? You can contact us by phone, email, or live chat anytime! We'd be happy to help you bring your vision to life!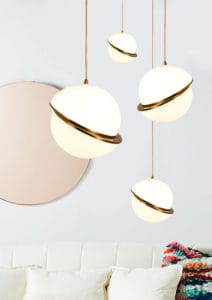 Happy designing!
Want some design inspiration? Follow us on Facebook and Instagram!