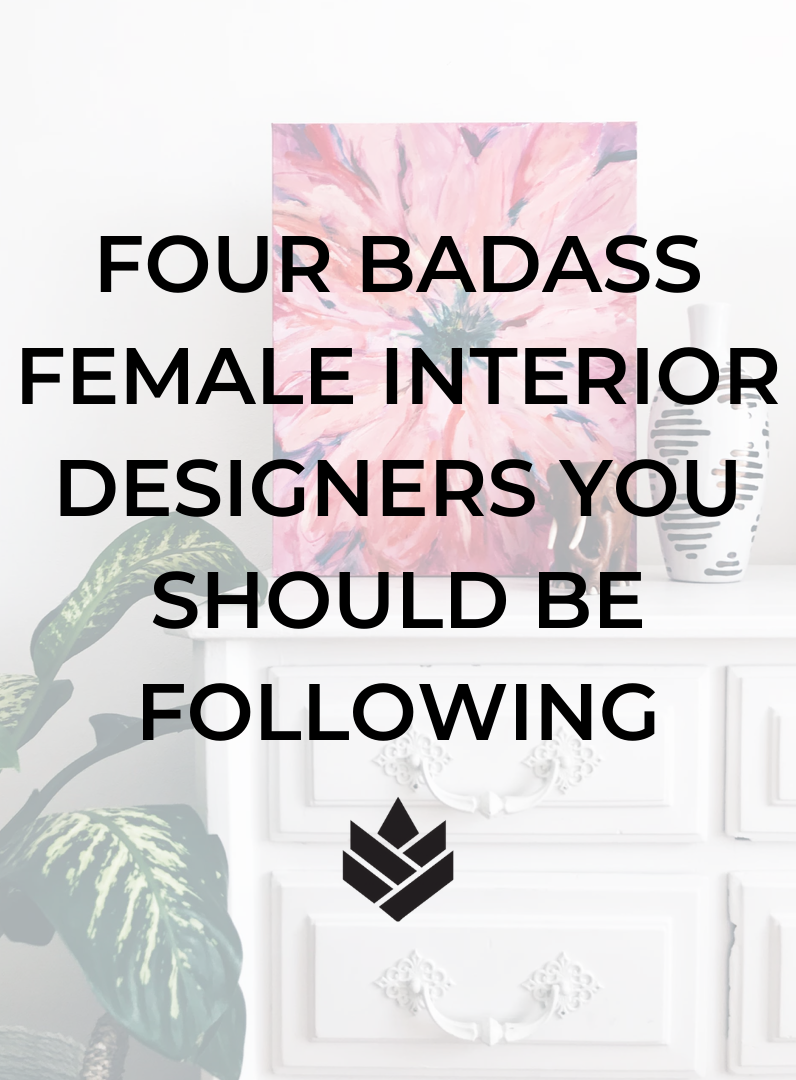 Praising women for their accomplishments should be something we do every day, not just in Women's History Month. Breaking glass ceilings and making history happens all year! Our fearless leader, Shayna Rose, founded Shayna Rose Interiors in 2017 with the goal to change the interior design world. And there are so many other amazing interior designers shaking up the industry, as well! 
Here are four badass female interior designers to follow this Women's History Month: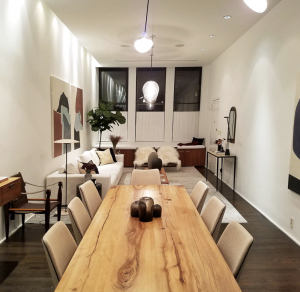 Charli Hantman, August Black Interior Design
Design company August Black was founded by Charli Hantman who has a signature modern design aesthetic. Hantman launched August Black in 2008 as an interior design company targeted primarily to men. But eventually, she expanded to serve a mix of clients. Take a peek at August Black's gallery to see sleek, chic designs that masterfully play with unique pieces. 
Hantman is inspired by her love for fashion, art, and travel, which is evident in her designs. Hantman effortlessly creates bold palettes, featuring a strong contrast of black and white. 
Designing for residential clients isn't Hantman's only area of expertise. She has managed projects in establishments such as the Ritz Carlton Hotels and the Ritz Carlton Private Residences. If you're a modernist who incorporates edgy pieces into your space be sure to check out August Black Interior Design for your next design project.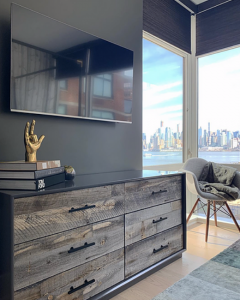 Elisa Garcia, Zen Spaces & Zen Den Tiny Om
Elisa Garcia of Zen Spaces and Zen Den Tiny Om is a genius when it comes to blending interior design, science, wellness, and spirituality. Garcia crafts interior spaces that encourage physical and mental health. By applying her studies in nutrition, psychology, aging, neuroscience, and mindfulness, Elisa Garcia is a leader in the field of wellness design. 
When working with Zen Spaces and Zen Den Tiny Om, you also can feel at peace with the materials being used in your project. Garcia designs with 100% non-toxic materials. If you are looking for a space that will connect with the mind, body, and soul be sure to check out Zen Spaces and Zen Den Tiny Om. 
When you're ready to put the 'Om' in home, contact Elisa Garcia of Zen Spaces.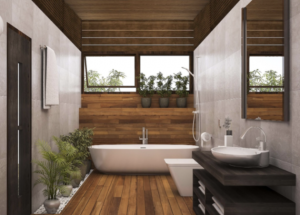 Amy Simpson, House 2 Home Designs
House 2 Home Designs is run by Amy Simpson who believes your home should be designed specifically for your needs. House 2 Home Designs was established in 2009 and since then, Simpson has been employing her design expertise in the New Jersey area. House 2 Home Designs is focused on providing clients a fabulous house they love, while also making it functional to their everyday lives. 
As a busy business owner and mom, Amy knows how to make a home work for a family. She takes space planning to the next level – always thinking 10 steps ahead to make sure that the floor plan and furniture placement will be perfect. No matter how big or small a space is she will make it the functional, beautiful room you've always dreamt of (or have seen on Pinterest)!
If your house doesn't feel quite like a home just yet, follow House 2 Home Designs for ideas and inspiration!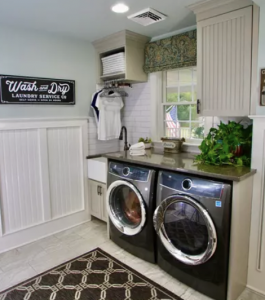 Shayna Rose Interiors
Last (but certainly not least), our very own Shayna Rose! Running two companies and working with a variety of residential and commercial clients, Shayna embodies a hardworking woman in interior design. Shayna Rose Interiors was founded on the principle "Everyone Wins," because Shayna is a solution-oriented visionary who helps everyone along the supply chain enjoy excellent service.
Shayna Rose Interiors is focused on streamlining the custom design process, while committing to quick shipping and delivery that out-performs industry standards. For more information on our custom design process be sure to check out our blog, Why Custom Pieces are the Way To Go.
If you want a down-to-earth designer who will help you envision your perfect custom piece, call Shayna Rose Interiors today.
Don't forget: In the spirit of Women's History Month, follow these 4 bad ass female interior designers and show your support! 
Like our content and want to see more? Follow us on Facebook and Instagram!