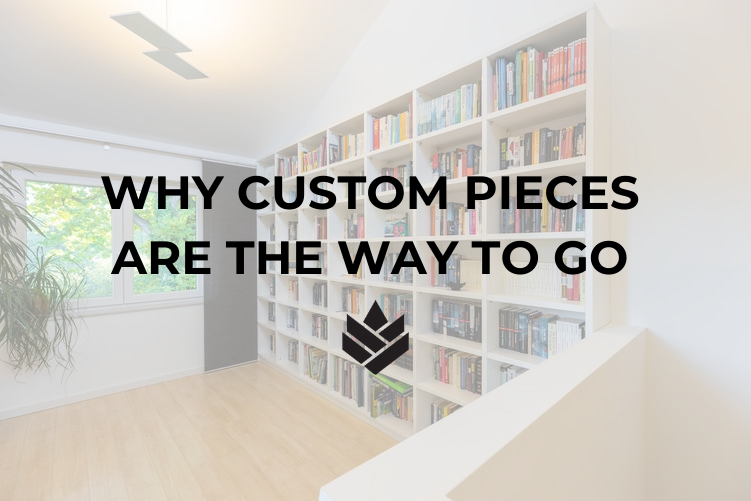 Picture this… your client comes to you with a photo of their dream piece of furniture, but cannot find it anywhere. Well, designing a custom piece can make all those dreams come true! Our easy custom furniture process finds solutions to common problems when shopping for custom furniture pieces. Shayna Rose Interiors offers pinpoint solutions whether you run a tight budget, need help visualizing your piece, want quality assurance, or need an expedited shipping time. Here are some reasons why creating custom pieces with Shayna Rose Interiors is a breeze.
Budgeting Your Dream Home
Whether you're an interior designer or a homeowner with an eye for design, everyone wants quality pieces that fit within their budget. Presenting your exact budget to the designer will deliver a quality-crafted piece that can be curated to fit your personal and financial needs. 
Retail furniture is based upon a fixed price, but having a custom piece made for you can tailor how the piece is made. For example, you find a sofa online and it exceeds your budget. Shayna Rose Interiors can alter the price of the sofa's stuffing while spending the money saved on stuffing to another area such as the fabric or wood. Therefore, your budget has much more flexibility through buying a custom piece than retail furniture.
Shayna Rose Interiors wants to help designers by allocating all necessary materials needed for a custom piece of furniture. It all starts with the inspiration picture and your desired budget. Then Shayna Rose Interiors will physically send you samples so you can start selecting your dream fabric, and construct a shop design to be approved. Once you or the client approves the design your dream piece is under production and shipped within three weeks.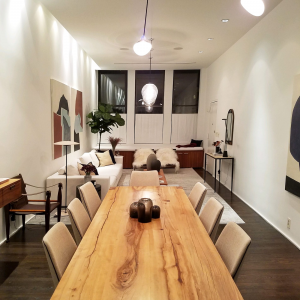 Your Dream Piece
See an amazing headboard on Pinterest? Want that sofa you spotted on Instagram? Have a client raving about a desk they saw in a magazine? Unlike retail furniture, Shayna Rose Interiors can design, produce, and ship it simply from an inspiration picture. We can create pieces for you tailored to your own functional needs in any color, shape, or size. In comparison to retail pieces, custom pieces demonstrate that adaptability meets luxury due to the array of fabrics, hardware, and customization offered to the furniture.
Before Shayna Rose Interiors begins a custom project everything is approved by the client. We send fabric samples over to our clients to ensure they get a real feel for the fabric they're choosing. For more inspiration on designing a custom headboard with Shayna Rose Interiors check out our blog post, Custom Upholstered Headboard for Any Style. 
Consider Quality
Choosing custom furniture gives you the opportunity to alter all aspects of the furniture to ensure you are receiving the quality piece you want. Retail furniture may match the style you're looking for, but fail in the quality department. Buying lesser quality furniture contributes to the hassle of repurchasing the same furniture over and over again. 
The materials used in the custom furniture process allow for our products to last longer than manufactured furniture. This stems from custom materials being locally sourced and coming from a place of quality craftsmanship. Therefore, investing in higher-quality custom furniture will save you or your clients the stress of replacing a lesser quality product in the future.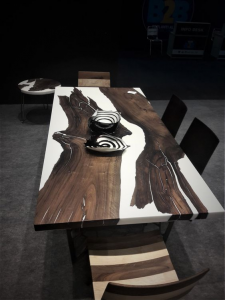 Go Custom with Shayna Rose Interiors
In most cases with retail furniture, meticulous construction and craftsmanship can come with a slower production time. Luckily, Shayna Rose Interiors has faster lead times than many retail companies, allowing you to receive the perfect custom piece, without the additional wait time. As a designer, this fast turn around will make you look like a rockstar to your clients! 
Our production time is approximately three weeks versus the retail industry standard of eight weeks for a custom piece. As an interior designer working with Shayna Rose Interiors your time is of utmost importance. We allow you to create these pieces with the peace of mind that it will occur in a timely manner; like we always say Everybody Wins!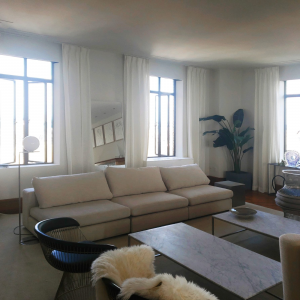 Have a custom piece you would like to get started on? Contact us at Shayna Rose Interiors and we can make your dream come true!
Like our content and want to see more? Follow us on Facebook and Instagram!